Days Of Our Lives Spoilers Monday, March 6: Sloan's 180, Belle's Rejection, Stefan Blindsided
Days of Our Lives spoilers for Monday, March 6 reveal that Sloan Petersen (Jessica Serfaty) has a change of heart. Belle Brady (Martha Madison) refuses to represent Eric Brady (Greg Vaughan).
Meanwhile, Stefan DiMera (Brandon Barash) is blindsided while Li Shin (Remington Hoffman) tries to romance Gabi Hernandez (Camila Banus).
Days of Our Lives Spoilers – Belle Brady's Rejection
DOOL spoilers for Monday, March 6 reveal that Eric and Brady Black (Eric Martsolf) are in huge legal trouble. Rafe Hernandez (Galen Gering) walked in just as Stefan was being fried by household appliances in an attempt to deprogram him.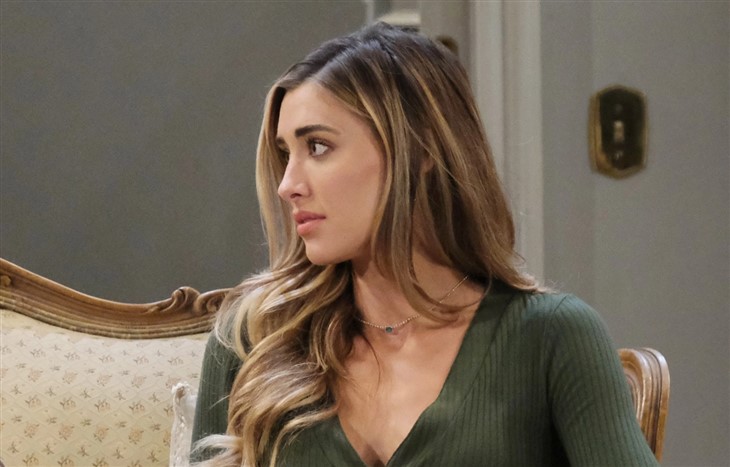 While Stefan isn't injured as far as viewers can see, the deprogramming seems to have worked. Stefan is no longer in love with Chloe Lane (Nadia Bjorlin).
However, Eric and Brady are still facing criminal charges for what they had Dr. Wilhelm Rolf (Richard Wharton) do to Stefan. While Belle comes to Brady's rescue, she refuses to represent Eric. As fans recall, Eric was drunk and punched Belle's husband, Detective Shawn Brady (Brandon Beemer).
DOOL Spoilers – Sloan Petersen's 180
When Eric is first arrested, Sloan wants DA Melinda Trask (Tina Huang) to throw any criminal charge that will stick. However, Sloan soon sees an opportunity when Belle helps Brady but turns her back on Eric.
According to Serfaty's interview with Soap Opera Digest, Sloan has feelings for Eric. However, Sloan also considers Eric to be the best bedroom partner she's ever had in her life. Sloan doesn't want the passion to end, so she finds a way to worm her way back into Eric's bed.
Days Of Our Lives Spoilers – Stefan DiMera Blindsided
Days of Our Lives spoilers for Monday, March 6 reveal that EJ DiMera (Dan Feuerriegel) will put his vengeful plan into action. EJ doesn't have to do it alone, though. Nicole Walker (Arianne Zucker) helps EJ with his revenge scheme. It is teased that Stefan will get the tables turned on him by EJ and Nicole.
DOOL Spoilers – Monday, March 6
In Monday's episode, fans can also expect Li to continue trying to get Gabi back. There will also be a scene that shows Li confronting Gabi and Stefan. While Li does catch "Stabi" together, will he find out that they are playing the long game?
Which storyline are you looking forward to seeing the most on Monday, March 6? What are your predictions for Eric, Brady, Belle, Shawn, Rafe, Stefan, Chloe and Rolf?
What does the future hold for EJ, Nicole, Gabi, Li, Sloan and the other residents of Salem? Share your thoughts and remember to keep watching the soap on Peacock to find out what happens next.
Be sure to catch up on everything happening with DOOL right now. Come back often for Days of Our Lives spoilers, news, and updates.