Days Of Our Lives Spoilers Next 2 Weeks: Resurrections, Dangerous Situations, Verbal Battle
Days of Our Lives spoilers for the next two weeks are in. From October 2 to 13, fans can expect to meet Tate Black (Jamie Martin Mann) and Holly Jonas (Ashley Puzemis), who are now teenagers. Abe Carver (James Reynolds) reconnects with Nicole Walker (Arianne Zucker).
Days of our Lives Spoilers Highlights
Plus, there will be multiple exits as well as one major casting switcheroo. Keep reading to find out what is coming up in the Peacock soap opera.
Days Of Our Lives Spoilers – Resurrections & Dangerous Situations
DOOL spoilers for the week of October 2 reveal that Harris Michaels (Steve Burton) escorts Susan Banks (Stacy Haiduk) to the DiMera mansion. Just imagine EJ DiMera's (Dan Feuerriegel) face when he sees his "dead" mother right in front of his eyes.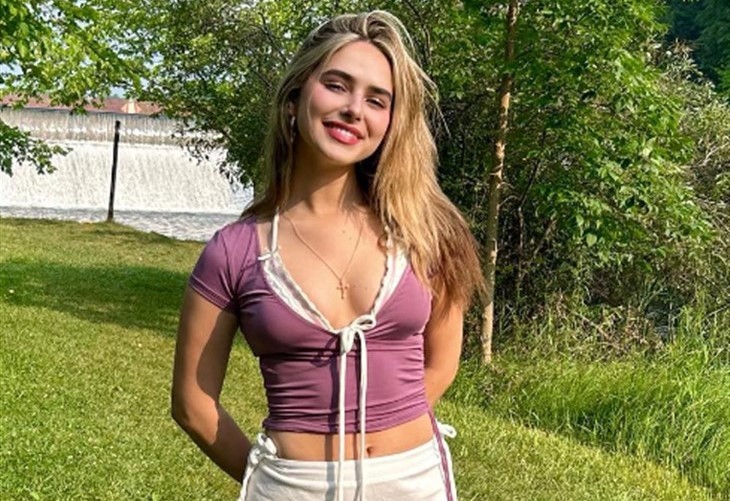 Speaking of Susan, Rafe Hernandez (Galen Gering) and Tripp Johnson (Lucas Adams) end up in a life-threatening situation during their London escapade. Plus, Harris and Ava Vitali (Tamara Braun) will also end up in a dangerous predicament.
Meanwhile, Gwen Rizczech von Leuschner (Emily O'Brien) punches Leo Stark (Greg Rikaart) in the face. Vivian Alamain (Louise Sorel) intervenes with "Stabi," but Dimitri von Leuschner (Peter Porte) survives the shooting.
Later in the week, Gwen threatens Dimitri. Could Gwen actually take Kristen DiMera's (Stacy Haiduk) suggestion seriously?
DOOL Spoilers – Week of October 2
During the week of October 2, fans can expect Jada Hunter (Elia Cantu) to verbally battle Shawn Brady (Brandon Beemer).
Eventually, Jada agrees to keep quiet about Shawn and Talia Hunter's (Aketra Sevillian) one-night stand. However, Belle Brady (Martha Madison) overhears the conversation.
Fans can also expect Chloe Lane's (Nadia Bjorlin) chat with Xander Cook Kiriakis (Paul Telfer) to end in a surprising way.
MUST WATCH – DOOL Spoilers: Will Alex Spiral Into A Dark Place, Now That He's "Victor's Son"?
Meanwhile, Kate Roberts Brady (Lauren Koslow) tries to talk some sense into Rex Brady (Kyle Lowder). It doesn't appear Kate is successful as the preview clip shows Rex threatening Xander.
Later, Rex will be attacked and of course, Xander is probably innocent but the most likely suspect.
Back to Chloe, she makes a life-changing decision with Philip Kiriakis (John-Paul Lavoisier). This leads to Philip and Chloe leaving Salem in the next few weeks.
READ THIS: Find out what happens next on Days Of Our Lives.
Days Of Our Lives Spoilers – What Else To Expect
Days of Our Lives spoilers for the week of October 2 reveal that Sarah Horton (Linsey Godfrey) faces criticism for her actions. Brady Black (Eric Martsolf) returns to Salem with his son, Tate.
Elsewhere, Alex Kiriakis (Robert Scott Wilson) stakes a claim as Vivian gets a warning from Gabi Hernandez-DiMera (Camila Banus).
Over with Belle, the betrayed attorney has a tough conversation with Philip.
DOOL Spoilers – Next 2 Weeks
During the week of October 9, Chad DiMera (Billy Flynn) and Stephanie Johnson (Abigail Klein) discuss the future. Justin Kiriakis (Wally Kurth) is appalled by Alex's actions, which suggests the young man takes Vivian's bait. Plus, Abe reconnects with Nicole.
Fans can also expect the next two weeks to feature Marlena Evans (Deidre Hall) thanking Harris, most likely for saving Susan.
Fans will also meet Holly at some point. Nicole's daughter, now a teenager.
Which storyline are you looking forward to seeing the most during the next two weeks? Share your thoughts in the comment section below. Remember to keep watching the soap on Peacock to find out what happens next.
Be sure to catch up on everything happening with DOOL right now. Come back often for Days of Our Lives spoilers, news, and updates.