Sister Wives Spoilers: Meri Brown Doesn't Want To Give Up On Kody
The Sister Wives spoilers reveal that Meri Brown doesn't want to give up on Kody. She moved out of Flagstaff and back to Utah. Meri claims that she doesn't want to end up as the third wheel in Kody's marriage with Robyn. Keep reading to learn more.
Sister Wives Season 18 Spoilers – Meri Brown Doesn't Give Up On Kody Brown
According to the Sister Wives spoilers, Meri Brown admits that she's not giving up on her marriage to Kody Brown.
She just feels that she needs to go where she's needed. At this time, Meri feels that place is in Utah. On the Sunday, October 1 episode, she confirms to Robyn that she is moving out.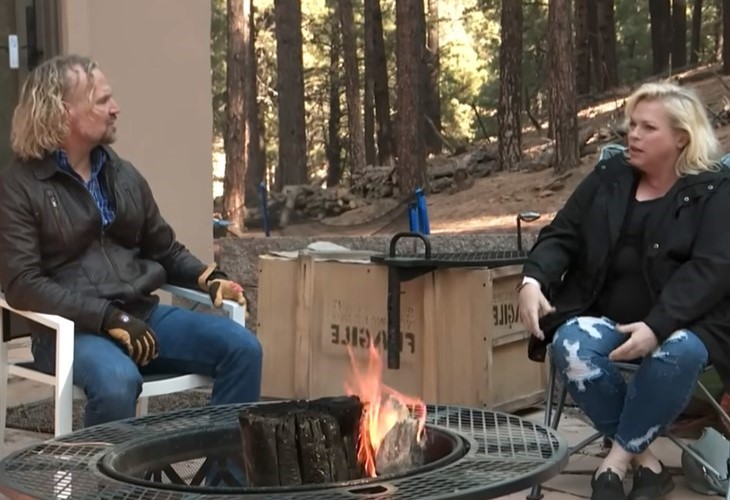 However, an insider told The U.S. Sun that Meri isn't willing to give up on her marriage to Kody Brown. She's open to reconciliation. Meri just wants to figure out her place in the plural marriage. She's realizing there's no place for her there in Flagstaff until Kody does his work.
"Meri hasn't given up on her marriage to Kody," an insider told the outlet. "She might've 'separated' from him, but she's not ever going to leave him, leave him. She's going to wait for him to come back."
The Sister Wives spoilers reveal why Meri is hesitant to move on. She "has rarely gone on any dates." Meri doesn't want to be in another relationship. She doesn't want to take the time to get to know someone.
"She might not find love again because she's not really putting in the effort," the insider continued. "She's perfectly okay with being independent and just enjoying this time with her friends and focusing on her businesses."
Sister Wives Spoilers – Meri Brown Spotted With Mystery Man
Earlier this year, Meri was spotted with a mystery man. The Sister Wives spoilers suggest that she was dating someone new. However, the insider denied the rumors. The two are "just friends" at this time.
Meri wants to move her clothing business with LuLaRoe to Utah. She thinks it would be a wise decision.
This also allows her to focus on her bed-and-breakfast inn, which she took a break from in recent years. Meri and Kody continued their spiritual marriage until the end of 2022.
What are your thoughts? Do you think Meri Brown should move on from Kody? Sound off below in the comment section.
As always, check back for more Sister Wives spoilers, news, and updates.