Days Of Our Lives Spoilers Thursday, June 1: Colin's Chance, Abe Missing, Nicole Exposed
Days of Our Lives spoilers for Thursday, June 1 reveal that Leo Stark (Greg Rikaart) offers Colin Bedford (Jasper Newman) a chance to tell his side of the story. Rafe Hernandez (Galen Gering) is blasted for letting Colin escape. Abe Carver (James Reynolds) goes MIA from the hospital. Plus, Eric Brady (Greg Vaughan) confronts Nicole Walker (Arianne Zucker). Keep reading to find out what is coming up in the next episode of the Peacock soap opera.
Days Of Our Lives Spoilers – Colin Bedford's Chance
DOOL spoilers for Thursday, June 1 reveal that Colin will have escaped police custody. On the run and considered dangerous, Colin will run into another Salem resident. This person just happens to be Leo, who is the gossip columnist for Lady Whistleblower.
Leo has been struggling with ideas lately. So, Leo will jump on the opportunity to get a story when he runs into Colin. Leo will try to convince Colin that he can tell his side of the story. Leo might also explain that he was falsely arrested onc and suggest this is Colin's best chance.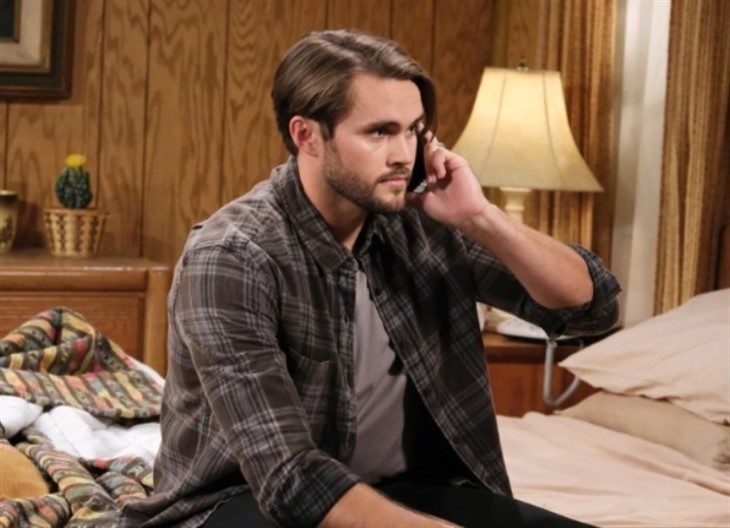 DOOL Spoilers – Rafe Hernandez's Mistake
On Thursday, June 1, fans can expect Rafe to be under fire for his mistake. Rafe will be blamed for allowing Colin to escape. Fans will see Sloan Petersen (Jessica Serfaty) bash Rafe for letting her brother go free.
Of course, Rafe didn't intentionally let a criminal go. However, Sloan will panic over what Colin might do next.
Days Of Our Lives Spoilers – Abe Carver Missing
Days of Our Lives spoilers for Thursday, June 1 reveal that Abe will go missing from the hospital. Abe disappears after mistaking a nurse for Paulina Price (Jackee Harry). Then, Paulina and Chanel Dupree (Raven Bowens) will be on their way to sit vigil by Abe's bedside. However, Abe goes missing.
DOOL Spoilers – Thursday, June 1
Fans can also expect Thursday's episode to feature Eric confronting Nicole about her pregnancy. Plus, Marlena Evans (Deidre Hall) tells Kayla Johnson (Mary Beth Evans) that Nicole is keeping a secret.
Now, Kayla already knows about Nicole's pregnancy and paternity dilemma. As a doctor, Kayla legally can't say anything, though. So, how will Kayla handle this complicated situation when Marlena opens up to her about Nicole?
Which storyline are you looking forward to seeing the most on Thursday, June 1? What are your predictions for Eric, Nicole, EJ DiMera (Dan Feuerriegel), Leo, Colin, Sloan and Rafe? What does the future hold for Marlena, Kayla, Abe, Paulina, Chanel and the rest of the characters? Share your thoughts in the comment section below. Remember to keep watching the soap on Peacock to find out what happens next.
Be sure to catch up on everything happening with DOOL right now. Come back often for Days of Our Lives spoilers, news, and updates.