General Hospital Spoilers Thursday, June 1: Valentin Stuns, Anna Furious, Dex Doubtful, Portia Suspicious
General Hospital spoilers for Thursday, June 1, reveals Anna Devane (Finola Hughes) may be in over her head this time. Valentin Cassadine (James Patrick Stuart) stuns Laura Collins (Genie Francis). Austin Gatlin Holt (Roger Howarth) and Ava Jerome (Maura West) are caught off guard.
Jordan Ashford (Tanisha Harper) puts up a good front. Trina Robinson (Tabyana Ali) and Josslyn 'Joss' Jacks (Eden McCoy) might be up to no good. T.J. Ashford (Tajh Bellow) confides in his mother. Stella Henry (Vernee Watson) seeks to make things better. Portia Robinson (Brook Kerr) hopes Curtis Ashford (Donnell Turner) will say all the right things.
General Hospital Spoilers -Thursday, June 1, 2023: Anna Devane May Be Drowning, But She's Not Alone
Being grilled by the WSB and having them so much as promise to make an example out of her isn't going to deter Anna from standing up for herself. If she's going down, so is the WSB.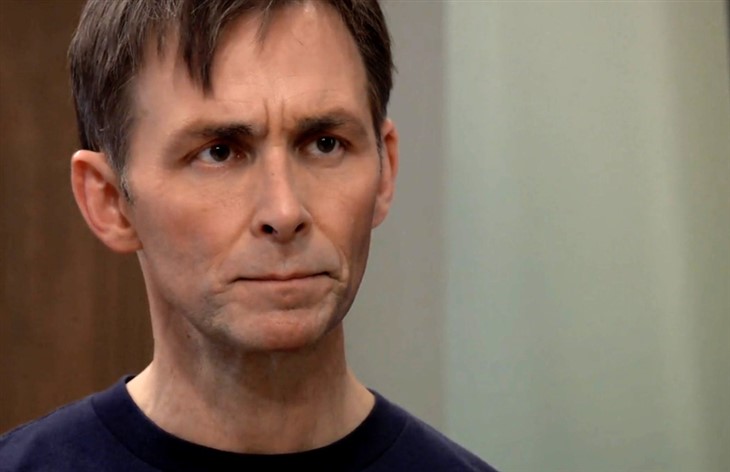 General Hospital Spoilers – Say Valentin Cassadine Knocks On Laura Collin's Door
Laura won't believe Valentin's gumption when he shows up acting entitled and ready to take it from here. Did he know what his father was up to the whole time?
GH Spoilers — Austin Gatlin Holt And Ava Jerome Are Interrupted
These two just can't seem to get a minute alone without someone barging in on them. Who is it this time — Mason Gatlin (Nathanyael Grey)?
General Hospital Spoilers Hint Jordan Keeps it Cool
Jordan isn't going to be happy, but she'll slap on a smile and act like she is anyway in typical Jordan fashion. So, who is delivering the unhappy news — Curtis, or T.J.?
GH Spoilers — Trina Robinson And Joss Jacks Conspire
Trina and Joss have big plans, but such plans could be relegated to their love lives. As Sprina continues to heat up, fans are wondering whether they'll go the distance. Meanwhile, Joss and Dex may be living on borrowed time — or at least Dex is, until Sonny Corinthos (Maurice Benard) finds out what he's really been up to.
GH Spoilers — Stella Henry And Curtis Ashford Come Together
Stella is finally going to come face to face with her nephew for the first time since she blew up his life and declined to attend his wedding. Now he knows why, but will he forgive her for going about it the way she did?
General Hospital Spoilers — June 1 — Curtis Ashford Comes Home
Curtis is riding an emotional rollercoaster right now navigating paternity tests, a fledgling marriage, and feelings for his ex-wife. When Portia asks him why he decided to come home and stay, will he tell her the truth? Is Curtis running back to his wife, or checking off the list before he runs back to his former one?
Which storyline are you most looking forward to following on GH on Thursday, June 1st? Let us know, and keep checking back for more General Hospital news and spoilers.