Days Of Our Lives Spoilers Tuesday, March 28: Eric's Opportunity, Talia's Lie, Rafe Pressured
Days of Our Lives spoilers for Tuesday, March 28 reveal that Sloan Petersen (Jessica Michele Serfaty) helps Eric Brady (Greg Vaughan) pursue a new opportunity. Talia Hunter (Aketra Sevillain) makes a confession to Chanel Dupree (Raven Bowens). Meanwhile, Paulina Price (Jackee Harry) pressures Rafe Hernandez (Galen Gering) and Jada Hunter (Elia Cantu).
Days Of Our Lives Spoilers – Talia Hunter's Career Lie
DOOL spoilers for Tuesday, Mach 28 reveal that Talia and Chanel will chat while working at Sweet Bits Bakery. Talia will make a confession to Chanel about her resume, though. Talia will tell Chanel that she actually has a medical degree. However, once Talia's father died, she realized that medicine wasn't her passion. Now Talia realizes that all she's ever wanted to do was bake.
Even though it sounds like a logical explanation, is that really the whole story? Remember, Talia suddenly moved to Salem without even letting Jada know she was coming. So, something must have happened that is making Talia run.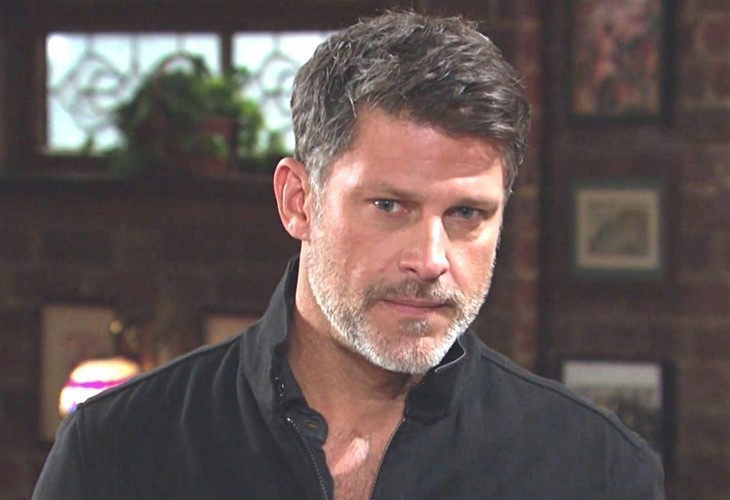 DOOL Spoilers – Rafe Hernandez Pressured
On Tuesday, March 28, fans will see Paulina try to deal with the person who trashed her office. Of course, the only real suspect is Sloan, who has been targeting Paulina and Chanel for months. Paulina will pressure Rafe and Jada to arrest Sloan.
Without any evidence, Rafe and Jada's hands are tied. While they might not be able to arrest Sloan, they can bring her in for questioning. So, we will see if Sloan confesses or if Paulina has another hidden enemy out there.
Days Of Our Lives Spoilers – 'Stabi' Set Up
Days of Our Lives spoilers for Tuesday, March 28 reveal that Gabi Hernandez (Camila Banus) and Stefan DiMera (Brandon Barash) will be set up. EJ DiMera (Dan Feuerriegel) and Nicole Walker (Arianne Zucker) put their plan in motion to get "Stabi" together in a private room. Then, EJ and Nicole will make sure Li Shin (Remington Hoffman) is tipped off.
However, will the plan work and what could be the consequences?
DOOL Spoilers – Tuesday, March 28
On Tuesday, March 28, fans can also expect Eric to pursue a new career opportunity. It just happens to be Sloan who is helping Eric, though. Fans can also expect Eric and Nicole to have another argument about Sloan.
Which storyline are you looking forward to seeing the most on Tuesday, March 28? What are your predictions for Eric, Sloan, EJ, Nicole, Stefan, Gabi and Li? What does the future hold for Paulina, Chanel, Talia, Rafe, Jada and the other residents of Salem? Share your thoughts and remember to keep watching the soap on Peacock to find out what happens next.
Be sure to catch up on everything happening with DOOL right now. Come back often for Days of Our Lives spoilers, news, and updates.