Days Of Our Lives Spoilers Wednesday, June 7: Whitley's Mission, Rafe's Tip, Colin vs Talia
Days of Our Lives spoilers for Wednesday, June 7 reveal that Whitley (Kim Coles) attempts to make Abe Carver (James Reynolds) feel at home. Julie Williams (Susan Seaforth Hayes) bolsters Paulina Price (Jackee Harry). Rafe Hernandez (Galen Gering) and Jada Hunter (Elia Cantu) follow a lead. Plus, Colin Bedford (Jasper Newman) confronts Talia Hunter (Aketra Sevillian).
Days Of Our Lives Spoilers – Abe Carver's New Storyline
DOOL spoilers for Wednesday, June 7 reveal that Nurse Whitley will continue to care for Abe. Of course, there are a lot of questions and fans haven't really gotten many answers yet. In the meantime, Abe doesn't remember certain faces or names. At the same time, Abe doesn't have complete amnesia. So, what is Whitley's end game and what happens when Abe suddenly remembers everything?
DOOL Spoilers – Rafe Hernandez's Tip
While Whitley tends to Abe, Rafe and Jada get a hot tip on the missing mayor's whereabouts. Fans can expect Rafe and Jada to follow this lead. Now, whether it leads to Abe's actual location or if it's a hoax remains to be seen.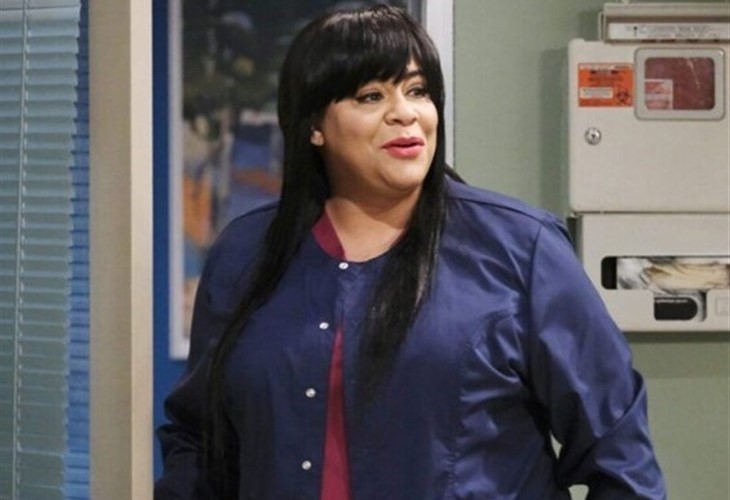 Days Of Our Lives Spoilers – Bolstering Paulina Price
Days of Our Lives spoilers for Wednesday, June 7 reveal that Julie hasn't been seen in a while. It's always a real treat for viewers when Julie and Doug Williams (Bill Hayes) make an appearance.
There is no word on Doug this time, but Wednesday's episode will feature Julie. Expect Paulina to fret over Abe's disappearance. Julie will give Paulina some encouragement and support.
DOOL Spoilers – Wednesday, June 7
On Wednesday, June 7, fans can also expect Chanel Dupree (Raven Bowens) to find out that Talia is out on bail. Even though Talia regrets her actions, Chanel and her loved ones are still in danger.
Speaking of Talia, she will have a horrifying encounter. It is teased that Talia faces Colin. Perhaps it will be Chanel that saves Talia from Colin this time instead of the other way around. That would also force Chanel to put aside her anger toward Talia.
Fans can also expect Tripp Johnson (Lucas Adams) to make a declaration. However, is Wendy Shin (Victoria Grace) really ready to move on from Johnny DiMera (Carson Boatman)?
Which storyline are you looking forward to seeing the most on Tuesday, June 6? What are your predictions for Abe, Paulina, Nurse Whitley, Colin and Talia? What does the future hold for Chanel, Julie, Rafe, Jada, Tripp, Wendy, Johnny and the other Salemites? Share your thoughts in the comment section below. Remember to keep watching the soap on Peacock to find out what happens next.
Be sure to catch up on everything happening with DOOL right now. Come back often for Days of Our Lives spoilers, news, and updates.