Days Of Our Lives Spoilers: What If Philip Kiriakis, Isn't A "Kiriakis" After All?
Days Of Our Lives (DOOL) spoilers hint that a massive plot twist is on the horizon in Salem. As Brady Black (Eric Martsolf) and Alex Kiriakis (Robert Scott Wilson) are in Greece looking into Victor Kiriakis's (John Aniston) will issue, fans can't help but feel like a shocker is about to be revealed. But should viewers brace themselves for something completely unexpected?
Days Of Our Lives Spoilers – Philip Kiriakis Has A Complicated Family Tree
DOOL spoilers indicate that Philip Kiriakis (John-Paul Lavoisier) will be given a bombshell the week of September 18th.
Fans know all too well how complicated Philip's family tree is. Sure, his dad is Victor, and his biological mom is Kate Roberts (Lauren Koslow).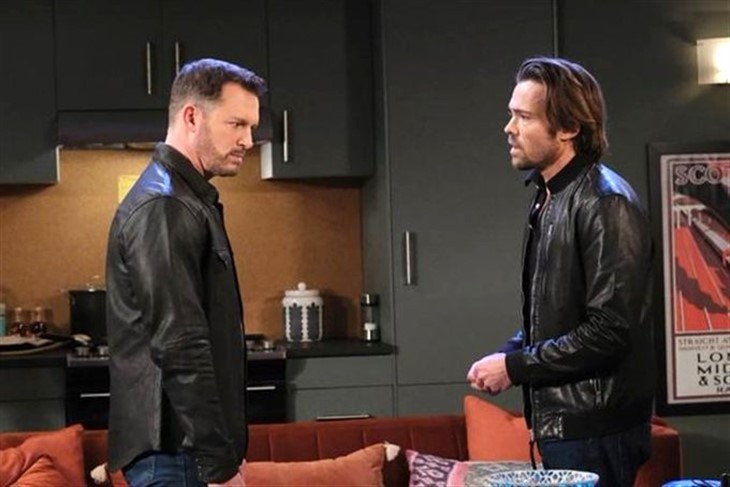 However, Vivian Alamain (Louise Sorel) carried him when she stole his parent's embryo, trying to pass him off as her "own".
Alamain has re-arrived in Salem, claiming to be the sole beneficiary of Victor's estate. In an interesting twist of events, the Kiriakis patriarch had his last will and testament nullified for a mysterious reason.
In fact, everything surrounding his passing has a massive question mark. What kind of "bombshell" could Philip find out about?
Days Spoilers – Victor Kiriakis's "Other" Son
Days spoilers seem to be hinting that Victor has another child out there, which seems fair since this is the land of soap operas, where kids pop out of the woodwork all the time, whether you are a billionaire or not.
Still, could this "bombshell" be just as simple as Philip has another brother – or sister for that matter – or is there more to it all?
What if the embryo Vivian carried (turning out to be Philip) was really just one she stole from the lab, from "who knows who", where Kate and Victor's child was carried by someone else, whom Viv stashed away in Greece?
MUST READ – Days Of Our Lives Spoilers: Vivian Alamain Presents Philip Kiriakis An Offer He Can't Refuse
She may have done this out of pure revenge, or just to swerve the couple away from Vic's true heir.
Then again, it could be as simple as Vivian switching babies after Philip was born in an effort to "shield" Victor's real child from the drama and conflict that Salem brings.
She may have even stashed the baby away all these years to keep him from his bio mom, Kate, specifically.
Could Philip Kiriakis not be a "Kiriakis" after all? Share your thoughts below.
Check out the popular Peacock soap to watch all the drama unfold and visit this site daily for the latest Days of Our Lives spoilers, news, and updates.