General Hospital Spoilers: Could Blair's Return Lead To Alcazar Returning?
General Hospital spoilers reveal that Blair Cramer (Kassie DePaiva) is on her way back to Port Charles. Could Blair's return lead to Alcazar's return as well?
General Hospital Spoilers – Blair Cramer Searched For Lorenzo Alcazar Years Ago
General Hospital Spoilers indicate that Blair dated Tomas Delgado (Ted King) years ago. Blair was approached by agents after Tomas left town who suggested that Tomas and Alcazar could have been the same person.
Skye Quartermaine (ex-Robin Christopher) was searching for him as well. Unfortunately, the story never played out because of the online reboot of OLTL.
Tomas was on One Life To Live and there were rumors that Alcazar could have been posing at Tomas considering he had been gone for several years before returning to Landview.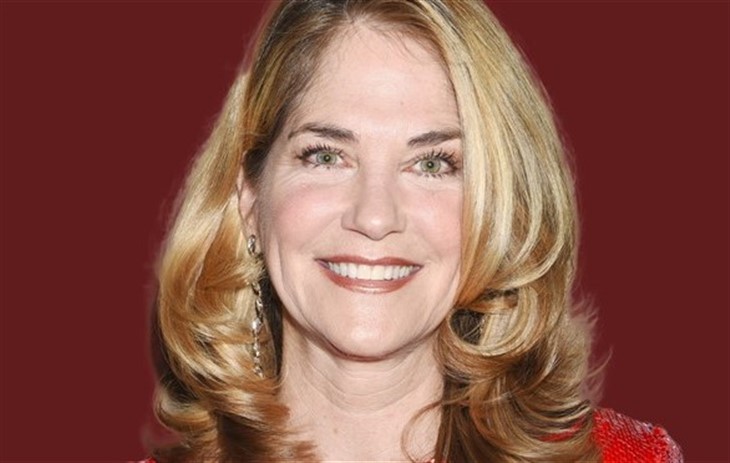 Meanwhile, Alcazar was supposedly killed by Jason Morgan (ex-Steve Burton) years ago because of Skye's fear of him. Alcazar's son even tried to kill two of Jason's baby mamas in the place where he died.
GH Spoilers – Suppose Blair Cramer Located Lorenzo Alcazar
Blair may have found Alcazar off-screen and kept the information to herself. After all, if Alcazar was out of the mob and living a decent life, there would be no reason to expose him.
Of course, Alcazar could have been laying low all of this time as well. Now that there are so many mob activities going on in Port Charles, Alcazar could return.
Could Alcazar be working with Cyrus Renault (Jeff Kober) to take down Sonny Corinthos (Maurice Benard)?
Perhaps Alcazar and Cyrus plan to team up after Cyrus is released from prison and take over Sonny's Port Charles territory while Sonny sits in prison. Will Alcazar finally get his revenge after all of these years and take Sonny down?
General Hospital Spoilers – Blair Cramer Married Martin Grey
Blair may have truly loved Tomas and wanted to reunite with him. However, Blair somehow ended up married to Martin Grey (Michael E. Knight).
MUST SEE – Who Is Blair Cramer On General Hospital?
Perhaps Martin and Blair met because Blair needed an attorney to help sort out some of the red tape connecting Alcazar and Tomas. Could Blair have used Martin to help free Tomas only to lose him anyway?
Rumors have been swirling that Ted King is returning to GH sometime this Fall. If that is true, will he return as Alcazar or could he show up as Tomas?
Could Alcazar be posing as Tomas to go after Sonny? Will Tomas be exposed as Alcazar after all of this time? Will Sonny once again face Alcazar as a mob rival after all of these years?
Be sure to catch up on everything happening with GH right now. Come back here often for General Hospital spoilers, news, and updates.