Days Of Our Lives Spoilers: Will EJ DiMera Inherit Susan Banks's Uncanny Intuition?
Days Of Our Lives (DOOL) spoilers suggest that in Salem, the apple doesn't fall far from the tree. Parents tend to pass on traits to their children, whether it's a good or bad thing.
Kayla Johnson (Mary Beth Evans) inherited her sweet demeanor from her mom Caroline Brady (Peggy McCay), while Rachel Black (Finley Rose Slater) certainly gets her scheming ways from her mom Kristen DiMera (Stacy Haiduk).
Can the same be said about EJ DiMera (Daniel Feuerriegel) and his mom, Susan Banks (Stacy Haiduk)?
Days Of Our Lives Spoilers – EJ DiMera Has A Dream, What Is It About?
DOOL spoilers for the week of August 21st hint that EJ will have a dream that will be a "sign" of sorts. As most viewers are aware, Susan is known for her "feelings", "intuitions", and even premonitions.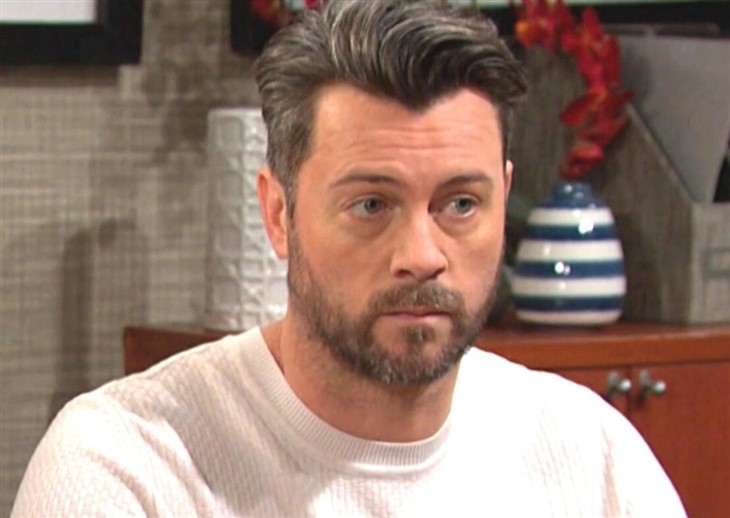 As DiMera is locked in an insane storyline that centers around Nicole Walker's (Arianne Zucker) baby and the little one's paternity, he could have a "dream" that reveals Eric Brady (Greg Vaughan) as the child's real father.
With the online buzz that his mother Susan isn't dead after all, maybe the dream he has is about Ms. Banks being alive. Perhaps, his mom is trying to get through to him from wherever she is and she's sending messages to him, as he sleeps.
READ THIS: Find out what happens next on Days Of Our Lives.
After all, she was able to help reunite Ben Weston (Robert Scott Wilson) and Ciara Brady-Weston (Victoria Konefal) once using the same methodology. Maybe she decides to use it in her own life.Days Spoilers:
DOOL Spoilers – Will This First "Sign" Be One Of Many?
EJ's never shown signs of inheriting his mom's telepathy; however, in the land of Days (and soaps in general) this could be picked up at any moment.
If his mom is behind the dream, Susan may be using her own powers, whether it's to tell EJ he's not the dad of Nicole's baby or that she's alive. Still, what if DiMera's "premonitions" because a new thing for him? Possibly a new chapter in his Salem story moving forward.
Could EJ inherit his mom's gift of intuition? Share your thoughts on this storyline, below. Don't miss a moment of the popular Peacock soap to see what happens next and visit this site regularly for the latest Days of Our Lives news, updates, and spoilers.