RHOBH Alum Lisa Rinna Wants Reality TV Stars To Boycott BravoCon
Days Of Our Lives alum Lisa Rinna recently exited the Real Housewives Of Beverly Hills (RHOBH). And now she's taken up a new cause. The RHOBH alum turned to social media to urge reality TV stars to boycott the network's annual convention BravoCon.
However, fans expressed confusion about Lisa's reason. And some even questioned if Rinna herself could attend as a former Real Housewives Of Beverly Hills (RHOBH) star. Find out how Lisa baffled everyone with her urge to boycott BravoCon. And learn what fans theorized below.
Days Of Our Lives Spoilers – Alum Lisa Rinna Urges BravoCon Boycott
Each year, fans of Bravo shows like Below Deck and Real Housewives Of New York City flock to a convention known as BravoCon. And the fun ranges from panels with Bravo reality TV stars to listening to exec producer Andy Cohen try to persuade feuding stars to make peace. For instance, this year BravoCon 2023 will take place in Las Vegas.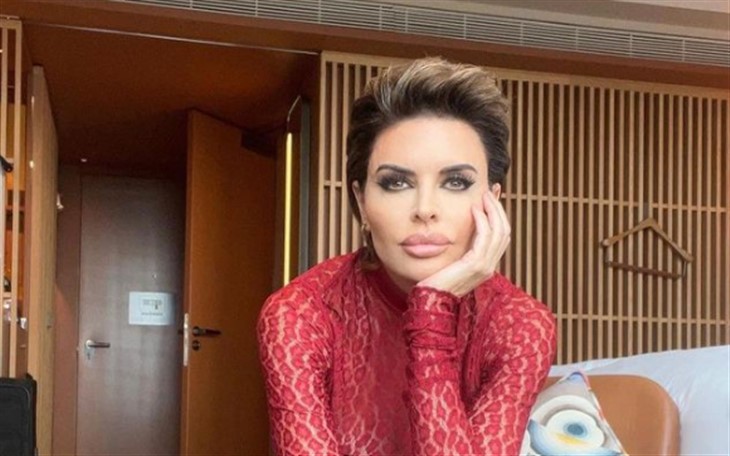 And fans have already expressed enthusiasm for events featuring over 150 Bravo celebrities. The three-day weekend will include the casts from all nine of the Real Housewives franchises and Below Deck franchises. And in addition, fans can mingle with the casts of Married to Medicine, Million Dollar Listing, Southern Charm, Southern Hospitality, Summer House, Summer House: Martha's Vineyard, Vanderpump Rules, and Winter House.
However, Days Of Our Lives alum Lisa Rinna wants reality TV stars to boycott the event. And Reddit fans flocked to complain about her request. But many also asked why Rinna took the stance. Because Lisa no longer works for Bravo, one asked, "Can you boycott an event for a network you were fired from?" But another shared, "I love when they bite the hand that fed them because it typically means they are never coming back again!!!!"
Lisa Rinna Calls 'Days of Our Lives' Set 'Disgusting' After Misconduct Investigation Concludes https://t.co/rrl2rKcUjv

— People (@people) July 27, 2023
Bravo – Fans Enthuse About Convention, Shade Rinna
Fans didn't hesitate to throw shade at Lisa Rinna for wanting reality TV stars to boycott. And the lack of clarity about why she made the request caused some to think Rinna used the actors' strike as an excuse. But as one fan wrote, "How is she hating from outside the club? She can't even get in."
And others noted that Rinna departed the Real Housewives Of Beverly Hills amid confusion. For instance, some thought that Rinna quit. And others believed that the network put Lisa on pause. But theories still float around that Bravo fired the Days Of Our Lives alum, which would add to her reasons for wanting fans to boycott the convention.
However, Rinna aside, execs at NBC Universal expressed enthusiasm for the three-day weekend from Paris Las Vegas. "BravoCon is about celebrating our Bravoholics, whose impassioned commitment and loyalty continue to raise the bar on what it means to be a fan," said Ellen Stone, EVP, Consumer Engagement & Brand Strategy, NBCUniversal. And Stone added, "In fact, their invaluable insight and devoted engagement drives us to come back stronger and smarter. You can bet this will be the best BravoCon yet."
And Andy Cohen promised, "Bravoholics, you've hit the jackpot. For the first time ever, BravoCon is headed to Las Vegas in 2023. And what happens at BravoCon, stays at BravoCon. It really is all happening." The events will occur from November 3 to November 5 in Las Vegas.
Tell us what you think. What's your theory on why Lisa Rinna urged reality TV stars to boycott BravoCon? And after you share your views, check back on our site for more Days Of Our Lives and reality TV news.