Below Deck Star Captain Lee Gives Advice To His Replacement
Below Deck spoilers reveal that Captain Lee Rosbach has left the yacht. And his replacement will be Captain Kerry Titheradge from Below Deck Adventure. However, Lee took time to give Kerry some tips based on his own ten seasons.
Find out what Captain Lee told his successor. And learn about how he felt in getting replaced. Get all the details below.
Below Deck Spoilers – Captain Lee Gets Fired!
After 10 seasons delighting fans, Captain Lee Rosbach left his yacht for the last time. And amid dismay from fans, Bravo revealed that Captain Kerry Titheradge from Below Deck Adventure would replace Rosbach. However, Captain Lee's departure came after problems with chronic pain and mobility, according to the List.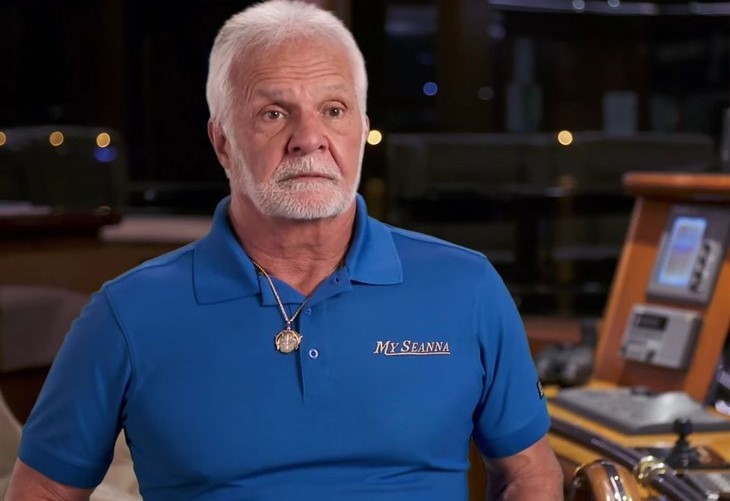 As a result of nerve damage in his left leg, Rosbach had experienced ongoing problems. And though Captain Lee underwent back surgery, his recovery didn't go smoothly. But in a confession, Rosbach then admitted that he didn't "feel anything" on the left side of his body. And he added, "I expected a lot more progress than I'm experiencing."
But Captain Lee had planned to stay on board Below Deck. And he shared that he neither quit nor retired. "I was just not invited back," noted Rosbach. But he noted, "I guess I can see their point of view. They really couldn't get a straight answer from anyone on how my health was."
Below Deck Star Captain Lee Rosbach Talks Exit After 10 Seasons #BelowDeck #RealityTV #BelowDeckCaptainLee https://t.co/iYKfilpBGT

— CelebratingTheSoaps (@celebratesoaps) June 23, 2023
Below Deck Spoilers – Captain Kerry Gets Advice From Lee
And as Captain Kerry steps onto the Below Deck yacht, he may want to remember advice from Captain Lee. Rosbach told Titheradge to remain true to himself. And in a conversation based on their friendship through playing golf, Lee also told Kerry to handle his own social media.
"I rang Lee and just to say, 'Hey man, you know, if you were going to do this again, would you do it?' Because I was on the edge," Caption Kerry recalled. And Rosbach sought to reassure his golf buddy that he would enjoy the experience.
"He's like, 'No, I'd definitely do it,'" shared Kerry about Lee. "And I said, 'What's your best, what advice you got for me?' He says, 'Be yourself. Be that same guy I was playing golf with'." However, Titheradge then revealed that some had told him to hire someone else to do his social media.
But Captain Lee advised against turning over control of social media platforms such as Instagram and Twitter. "I said, 'I heard I should get someone to do it, so I don't get caught up in it.' He goes, 'No, do your own social media. Don't let anyone do that,'" Captain Kerry shared.
Tell us what you think. How do you feel about Captain Kerry replacing Captain Lee on Below Deck? And after you share your views, check back on our site for more reality TV news.