General Hospital Leslie Charleson Dishes About her Return to ABC Soap Opera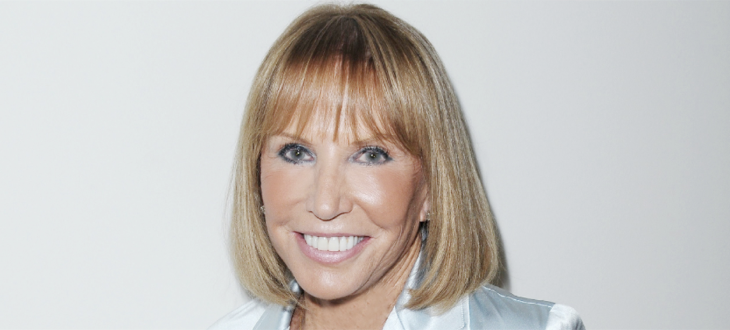 General Hospital (GH) spoilers reveal Leslie Charleson, who has portrayed Dr. Monica Quartermaine for the ABC soap opera for over 40 years, has opened up about her return to GH. An injury forced her to leave the role, temporarily, did you miss her and how excited are you to see Leslie Charleson back as Monica?
GH sources indicate Leslie Charleson admits she doesn't have Facebook nor Twitter, so while she was recuperating from the accident she had – If fans recall, in April, Charleson was walking her beloved pooch, when she tripped, injuring her leg; she really had no idea how much her fans would miss her and was overwhelmed by the outpouring of love and well-wishes.
She believed she had played the character since 1977 and felt that people were just "used to me." Her spirits were lifted by the response she got when she announced her return and the huge loving welcome she received from her co-workers when she returned to the studio on July 23; lots of hugs. Leslie said this "wows you", and this was a BIG wow!
Patty McCormack was the one who temporarily played Monica while Charleson was out, but she made sure she was appreciated. Giving McCormack a shout out and a gift, since she didn't get a chance to talk to her. She did acknowledge how daunting the task was to fill those kinds of shoes, remembering what it was like to replace Patsy Rahn, who was General Hospital's original Monica from 1967-1977. her heart went out to Patty McCormack, but felt she did a great job.
LOVE GH?  SUBSCRIBE TO OUR GENERAL HOSPITAL NEWSLETTER, HERE!
General Hospital spoilers reveal Executive Producer Frank Valentini kept in touch with Leslie Charleson throughout her healing process; she even calls him "very supportive". During the soap opera's hiatus he contacted her with material for Monica and she was most definitely ready to return, which surprised him and doctors; but Leslie was determined saying, "I'm ready!" Apparently the only way to fully convince him was to say that she was riding her horse again. Welcome back Leslie!
Be sure to tune into ABC's General Hospital (GH) to catch up on everything happening in Port Charles right now. Check Celebrating the Soaps often for updates, news and spoilers!
Read more news, spoilers, and gossip on our Celebrating The Soaps General Hospital homepage