The Walking Dead Spoilers: Lauren Cohan Talks Leaving The Show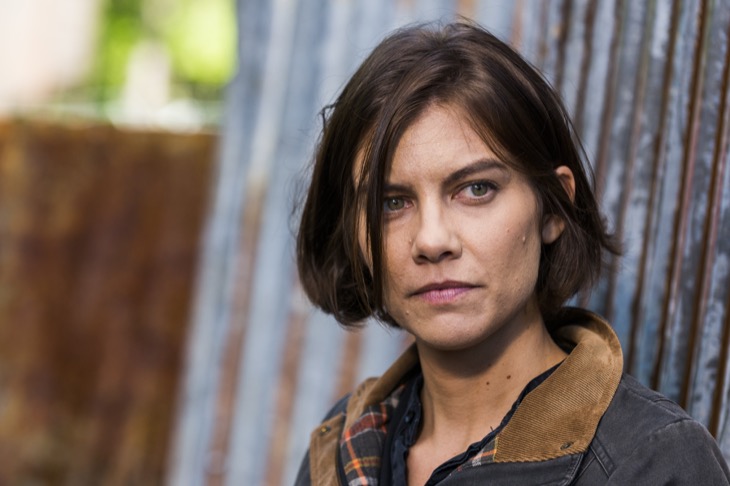 "The Walking Dead" (TWD) spoilers suggest that in the upcoming season we will be seeing the last of Maggie Greene (Lauren Cohan), but Lauren Cohan has revealed that it does not necessarily mean it will be forever. The story of Maggie will be left open-ended.
On TWD characters normally end up being zombies or wind up dead, but this does not seem to be the case for Maggie Greene. Lauren Cohan also noted that even though Maggie's fate on the series is open-ended does not mean she will be returning to the show, but teases it could end up being a possibility.
She feels either way it is an honor that the writers have decided to keep the storyline open-ended. Fans have been hoping the same will happen with Andrew Lincoln. It has been confirmed that Andrew is leaving and we will be seeing the last of Rick Grimes this season as well although his fate is still undetermined.
Both Andrew Lincoln and Lauren Cohan have gave us viewers some amazing performances and they will be extremely missed. The show will definitely not be the same without them. They both were phenomenal leaders and now we must sit back and wait to see who will be leading Alexandria and The Hilltop once they are gone. Who would you fans like to see as the new leaders?
Lauren Cohan is expanding her acting wings and you will still be able to see her on screen in the ABC drama "Whiskey Cavalier" or in her new action movie "Mile 22" which appears in theaters on August 17. In the movie "Mile 22" Lauren will be working alongside Mark Walberg and Ronda Rousey. She felt it was a huge honor to be doing so.
So Dead fans even though Lauren will be leaving as Maggie you will still see her around and one can only hope that she will return back to TWD some day. In the meantime check back with us for all your spoilers, news, updates, and much more!