General Hospital Spoilers: Bobbie Dies, And Sonny Is Carly's Rock
General Hospital spoilers somberly reveal Jaclyn Zeman has died. Playing the role of Barbara Jean Spencer from December of 1977 right up until the end, Jackie left this world on May 10th after a short battle with cancer, her family confirmed. Her last episode aired on April 27, 2023. She was 70 years old. While many are mourning the loss of the real woman behind the scrubs, others are wondering what Port Charles looks like with Bobbie Spencer. Where is the show headed in her absence, and who might we see come back to the screen to say their goodbyes?
General Hospital Spoilers — Will Luke Spencer Come Home?
If Luke Spencer's (Anthony Geary) little sister makes her grand exit from the show, it stands to reason that Luke would come back to town for the funeral. While many GH fans would cheer for such a spectacle, Tony has been pretty firm on his retirement status and may not make an exception — even for this. We didn't see Lucky Spencer (Jonathan Jackson) come home when his father allegedly died, did we? That's the way it goes in the soap world. It's anyone's guess when a retired actor will come out of their habitat to reprise a role.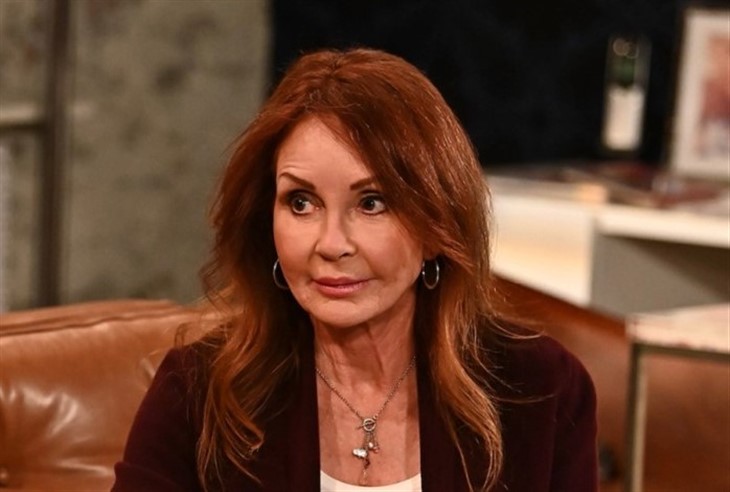 GH Spoilers – Suggest Bobbie Spencer's Life Deserves A Memorial
While Jaclyn knew she was battling cancer for a short time and likely understood at some point that she wasn't going to recover, it remains to be seen as to whether she filmed any additional scenes that carried her off the show. It's not likely, and we can hardly fault the woman for being done with soaps and wanting to spend her last days with her family. On screen, her death will likely be painted as an out-of-the-blue event. Maybe an accident of some sort. Regardless, it's going to be a trauma for everyone involved and we bet there won't be a need for acting when saying their goodbyes
.
General Hospital Spoilers — Carly Spencer's Heartbreak Leads to CarSon Reunion?
Carly Spencer (Laura Wright) will notably be crippled by the sudden and unexpected loss of her mother. The birth mother she searched high and low for is gone. After spending part of last year in Jacksonville trying to say goodbye to the mother who raised her, Virginia Benson (Lois Nettleton), now she'll have to say goodbye to the mother who gave her life.
Drew Cain (Cameron Mathison) might be a great supporter for Carly during this time just as he was in Florida, but he didn't know Bobbie like Sonny Corinthos (Maurice Benard) knew Bobbie — and we all know how much Bobbie seemed to root for Team CarSon. Is a reunion in store soon? Will Sonny be Carly's safe haven during the grief process? Stay tuned for more GH news and spoilers to find out.