General Hospital Spoilers: Carly And Sonny's Worlds Falling Apart-Could A New Jason Come To The Rescue?
General Hospital spoilers and rumors tease that Carly Spencer (Laura Wright) and Sonny Corinthos' (Maurice Benard) worlds are falling apart without Jason Morgan (Steve Burton).
Many of these problems would have been avoided had Jason still been around-could a new resurrected and recast Jason come to the rescue?
General Hospital Spoilers – First Things First-How To Bring Him To Life?
First things first, before even thinking about another recast Jason, there's the question of how to bring him to life after being presumably crushed under rubble.
This time Jason really seems to be dead-dead, so how do they resurrect him yet again, and with no Cassadine resurrectionists left? The only way he could be alive is if he managed to escape like Peter August (Wes Ramsey) did from the tunnel collapse, but he should have surfaced by now.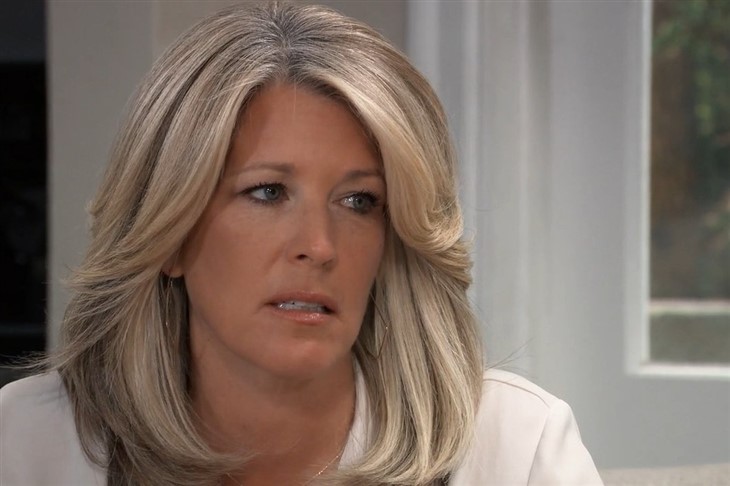 There is only one possibility here, and that's that somehow he crawled out from under the rubble of the tunnel collapse with amnesia and is somewhere alive on Cassadine Island.
When the search was done, it was only of the Cassadine castle on Cassadine Island and underneath, not the entire Cassadine Island, and no one ever returned there.
GH Spoilers: Should He Recover And Return To Port Charles..
Should Jason recover his memories and return to Port Charles, similar to how Sonny did from Nixon Falls, unless Steve Burton is rehired, there would have to be a recast. Jason never would have let Michael Corinthos' (Chad Duell) plot to take down Sonny get as far as it did, and he'd have stopped the plot.
Dex Heller (Evan Hofer) may have still come to town and kept working at the gym, but he wouldn't be Sonny's enforcer. In fact, had Sonny and Carly still divorced, she'd be with Jason, not Drew Cain (Cameron Mathison)-unless Jason and Britt Westbourne (Kelly Thiebaud) made up.
She'd be alive and Esmé Prince (Avery Kristen Pohl) wouldn't have gotten away with the things she did, because Jason would have put a stop to the Hook and Esmé's troublemaking!
GH Spoilers – Would A Second Recast Work?
The whole reason Jason got a twin and the memory mapping story happened is because Billy Miller had been recast as Jason and then Steve came back.
They had to do something to make it make sense, and they answered the question of Franco Baldwin (Roger Howarth) believing he was a secret Jason brother in the process. But would yet another recast be accepted as Jason?
The answer might be yes-Adam Huss was very well received as Nikolas Cassadine the short time he filled in, and Kate Mansi is being accepted as Kristina Corinthos-Davis. Sometimes successful recasting can be done with the right actor!
Be sure to catch up on everything happening with GH right now. Come back here often for General Hospital spoilers, news, and updates.