General Hospital Spoilers: Curtis Ashford Sneaks A DNA Test To Find Out The Truth
General Hospital (GH) spoilers suggest that Curtis Ashford (Donnell Turner) will approach Trina Robinson (Tabyana Ali) to let her know that he is there to support her during this trying time. Portia Robinson's (Brook Kerr) secret about the young lady's true paternity has clearly caused chaos in both their lives. During the conversation, he'll also bring up moving forward with a DNA test to find out the truth; however, Trina will outright refuse it. Will Curtis hang back and let this go, or will he take matters into his own hands?
GH spoilers hint that Curtis will still be reeling over recent events in the weeks ahead. Not only will he be hurt over Portia's betrayal, but he'll likely contemplate all the time he's missed with Trina if it turns out that he is her bio dad. Unfortunately for Mr. Ashford, Trina is quite protective of her relationship with the dad she grew up thinking was her father, Marcus Taggert (Real Andrews). At this point in time, she doesn't want anything more to change.
General Hospital Spoilers – Curtis Ashford Needs To Know The Truth
While the last thing Mr. Ashford wants to do is push the young lady or pressure her into doing something she's not ready for, it'll be hard for him to hold back on finding out the truth. Could this lead him into doing something sneaky?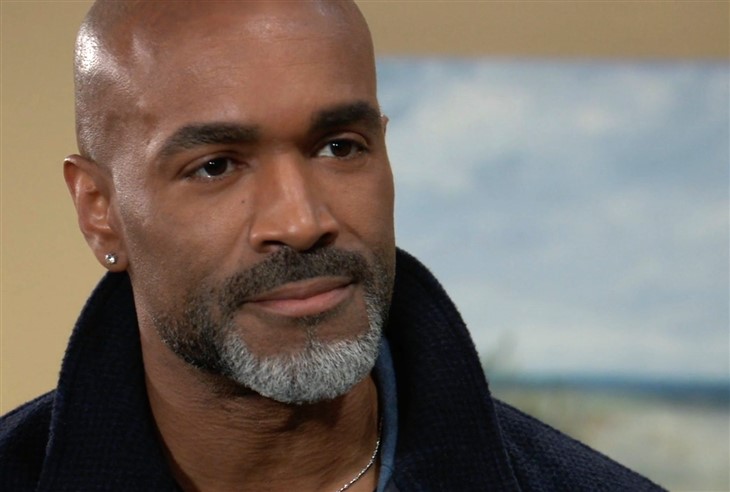 GH spoilers imply that Curtis will get a shock, the week of March 6th. Trina will outright refuse a DNA test when he requests it in the days ahead. Will this prompt him to have one done behind her back? Will he be caught off guard by the results?
In the land of soaps, all one needs to conduct a DNA test is a straw from a glass that a person is drinking from or a hair strand. In fact, these tests are run quite often without anyone knowing the wiser. Curtis could recruit someone to help him grab a sample of Trina's DNA. It would have to be a person whom Trina trusts. His "partner in crime" could be someone like Jordan Ashford (Tashina Harper), after all, she does kind of "owe" him one, right?
GH Spoilers – Curtis Moves Forward With A Plan That Trina Isn't Aware Of
Then again, he could turn to TJ Ashford (Tajh Bellow), as the doctor would have easy access to perform a test of this sort. But would either of these characters comply? Maybe it's Portia who agrees to add the assist. She may finally want to know who Trina's real dad is, after all these years.w
Regardless, there's a good chance that Curtis will move forward and conduct a DNA test of his own, so he can finally come to terms with the truth.
Will Curtis do something sneaky behind Trina's back? What will the DNA test reveal? Leave your comments below! Don't forget to tune in to your favorite ABC soap opera daily to watch this storyline unfold and visit this website for all the latest General Hospital news, spoilers, and updates!