General Hospital Spoilers: Deadly Danger, Powerful Enemy, Desperate Men And Mob Wars
General Hospital spoilers and updates for the week of Monday, March 13-Friday, March 17 tease deadly danger, desperate men and mob wars. Sonny Corinthos (Maurice Benard) and Dex Heller (Evan Hofer) face deadly danger and snipers in the warehouse as the Pikeman Security Group don't appear to be who they claim!
General Hospital Spoilers: Deadly Danger
Sonny takes Dex to the warehouse where they are to meet with the Pikeman Security group to complete the deal for them to run arms through Sonny's territory.
Instead, they are ambushed by a sniper, who Dex sees out of the corner of his eye, and shouts "SONNY!" as a bullet flies by them. It barely misses their heads, hitting the wall as he pushes Sonny out of the way and onto the floor.
Suddenly, the deal is out of control as a mob war begins right there inside a warehouse that Sonny owns, and that no one else was supposed to have keys to! Nothing is going according to plan and everything is getting out of Sonny's control.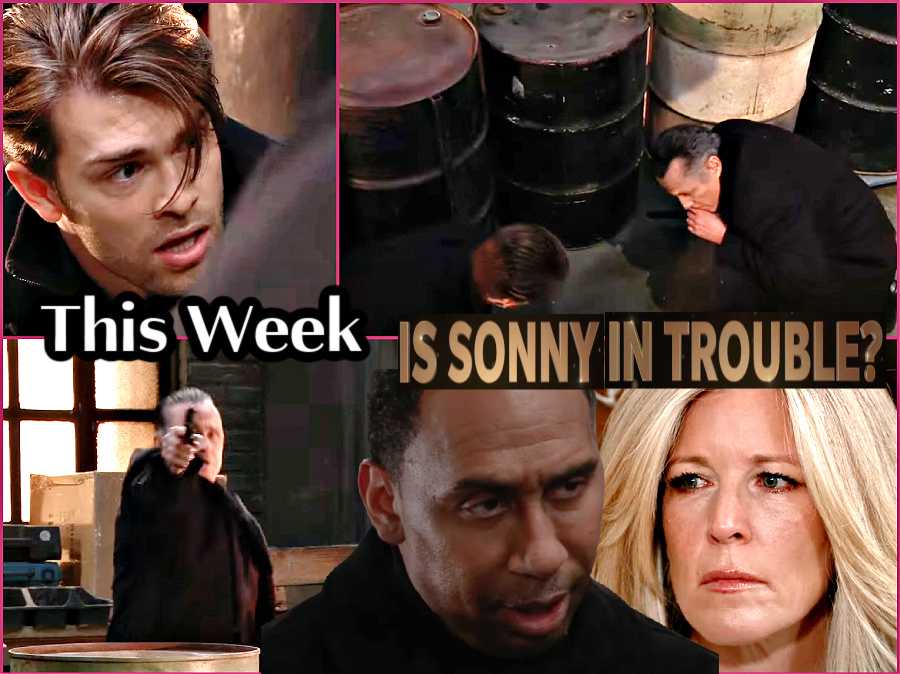 GH Spoilers: Desperate Men
Desperate men have taken control of Sonny's warehouse and territory, and he calls Brick (Stephen A. Smith) for a meeting. Brick tells Sonny and Dex, who is now fully trusted by Sonny, that he'd say Sonny has a very powerful enemy. There's a good possibility that "Pikeman" is only a cover name for a new, or perhaps, old enemy or someone connected to that enemy.
All Sonny knows is that Valentin Cassadine (James Patrick Stuart) was somewhat familiar with them from his days as a mercenary and he warned him not to trust them. It would appear that Valentin was giving some very wise advice about these mercenaries, and whatever intelligence Brick was able to gather previously may not have been correct.
General Hospital Spoilers: Mob Wars
Sonny now needs to warn his family and friends, anyone who may be targeted by this "customer" turned powerful enemy, and he tells his daughter Kristina Corinthos-Davis (Lexie Ainsworth). Even though Sonny doesn't own Charlie's Pub, he is strongly associated with it and she works there so she needs to know. Kristina asks how bad it it is, and he has no idea, recalling ducking behind barrels as the shootout took place.
He also warns Carly Spencer (Laura Wright) who looks worried, and he say he's going to find out what's going on and he's going to stop it! Still secret is Michael Corinthos' (Chad Duell) involvement in what started as a takedown of Sonny but Michael may have bitten off more than he can chew!
Be sure to catch up on everything happening with GH right now. Come back here often for General Hospital spoilers, news, and updates.