Royal Family News: Did Sarah Ferguson Just Shade Camilla Parker Bowles?
After all of these years, it looks like she's still on #TeamDiana. Say what you will about a person like Sarah Ferguson, but there's no denying that she knows what she's doing and what she's saying at all times.
In fact, some people think that she might have subtly shaded Camilla Parker Bowles by not referring to her by her correct title. Here's what you need to know.
Royal Family News – Did Sarah Ferguson Just Shade Camilla Parker Bowles?
According to Vanity Fair, Sarah referred to King Charles' wife as the Queen Consort, and not as the Queen, as she is now officially known as. Even though Fergie has not been invited to King Charles' upcoming coronation celebration, she did say, "I totally support the King and the Queen Consort…I've known them all my life."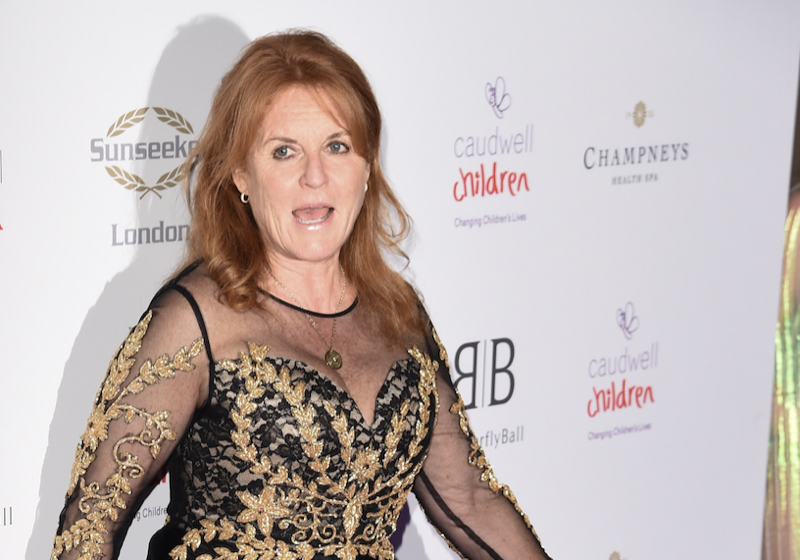 If that weren't enough, the Duchess of York also added that she "adored" King Charles and said that he knows that he's an extra-ordinary person. Not only that, but Fergie also said that she believes in the "absolute unequivocal institution of the monarchy." However, Fergie failed to make any additional comments about Camilla.
Royal Family News – What's Next For Sarah Ferguson?
Of course, many royal fans and critics alike sure did pick up on this right away. Some commented on social media with, "I truly love the use of Consort every single time she refers to Camilla. Like we said, we will soon see two camps, the people who call Camilla Queen and the ones who insist on the Consort because we all see you as Queen Side Piece.
Does make me enjoy her comments more," along with, "Sarah has always been a boisterous hot mess of a train wreck who has been in and out of favor with the Windsors. But I absolutely love the shade that she is throwing at the royals right now and I am here for it. Keep it coming Fergie."
Fergie Is Currently In America Promoting Her New Book, A Most Intriguing Lady.
Tell us celebrity gossip fans, how do you feel about this story? Contribute to the buzz by dropping us a line with your thoughts in our comments section below. Also, come back here for all the latest news about your favorite Hollywood and reality television stars right here.
Editorial credit: Featureflash Photo Agency / Shutterstock.com