General Hospital Spoilers: Dex Is Not Michael's Cousin — He's His Brother
General Hospital spoilers reveal Dex Heller (Evan Hofer) may be more than Michael Corinthos' (Chad Duell) co-conspirator; he just might be his brother. Michael's plan to take down his own father was made possible thanks to Dex, who seemed all too eager to risk his own life to bring down a complete stranger.
It's hard to imagine anyone doing that without some sort of motive behind it — even if he was well-compensated. Fans have speculated that Dex may be more connected to the Quartermaine family than he's let on. What does he really stand to gain by immersing himself in this drama and getting mixed up with family discord and the mob?
General Hospital Spoilers — Another Quartermaine Lovechild?
As it turns out, Dex's story is far more complex than we initially thought. Word on the street is Dex isn't just some misguided soul trying to make ends meet by taking a dangerous job. No, there's something much more significant at play here. Fans are left wondering who Dex's parents might be, and while some hope that Sonny Corinthos (Maurice Benard) hasn't sired yet another child, others are more optimistic.
In fact, Jason Morgan (Steve Burton) and A.J. Quartermaine (Sean Kanan) are serious contenders according to some fans' theories. After all, Jason was always more married to the mob than his own family, and A.J. met an untimely demise at the hands of Sonny himself. So, is Dex working for Michael to get revenge against Sonny?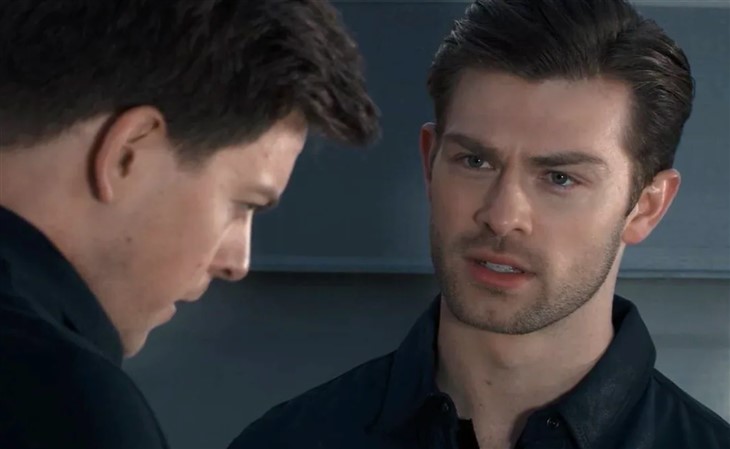 GH Spoilers – Leak Early Fan Theories Might Be Wrong
It turns out that many fans believe Dex could be Jason's long lost son. At first, this revelation may seem far fetched. But it makes perfect sense. After all, Jason did devote his entire life to the mob. No one would be surprised if Dex blamed him for Jason's death — an event that possibly occurred before Dex could track him down in time. Still the longer this story gets carried out, the more likely it seems that Dex might be Michael's brother — and thus, A.J.'s son.
The recent exchange between them highlighted the same old-fashioned sibling rivalry and combativeness we're used to seeing among the Q's when Michael told Dex he was pulling the plug on his revenge scheme. In a classic move, Dex could turn on Michael and do what suits himself best anyway. That would be very Quartermaine of him, wouldn't it? It could be argued that Jason's son would never do such a thing, but A.J.'s most definitely would.
General Hospital Spoilers — One Big Happy Family
Let's map out this family tree, shall we? Michael might have grown up calling Sonny his father, but A.J. is his biological dad. If the same is true for Dex, where does that leave his relationship with Josslyn 'Joss' Jacks (Eden McCoy)?
Rest assured there is nothing icky going on here. Michael and Joss only share a mother — Carly Spencer (Laura Wright). She never could settle for just one Quartermaine, just one mobster, or just one twin brother. Nevertheless, Dex and Joss absolutely are not related as Joss' father is Jasper 'Jax' Jacks (Ingo Rademacher).
This pack would make for some interesting family reunions though, wouldn't it? Stay tuned for more GH news and spoilers just around the corner.