Gisele Bundchen's New Red Carpet Partner Is Her Twin Sister Patricia
No, your eyes are not fooling you – this supermodel definitely has a twin sister! Gisele Bundchen recently made her post-divorce red carpet debut with none other than her sister, Patricia Bundchen.
The two made a rare appearance together at the Luz Alliance Gala benefiting the Brazil Foundation. Here's what you need to know.
Gisele Bundchen's New Red Carpet Partner Is Her Twin Sister Patricia
Speaking to People magazine, Gisele said, "This was my first gala and couldn't have done it without my sister Pati who worked diligently with the Brazil Foundation to organize this special evening. It was very special to have her here tonight. She worked so hard to organize this event as she does every day."
Gisele continued to gush about her sister by adding, "We're very close, as you know, we're twins. I know she's got my back like I got hers. We trust each other and we always want the best for one another and that is priceless. My family is everything to me and my sisters are my best friends even if sometimes we disagree. Family is what gives us our foundation, they are our greatest teachers, and they help us become who we are."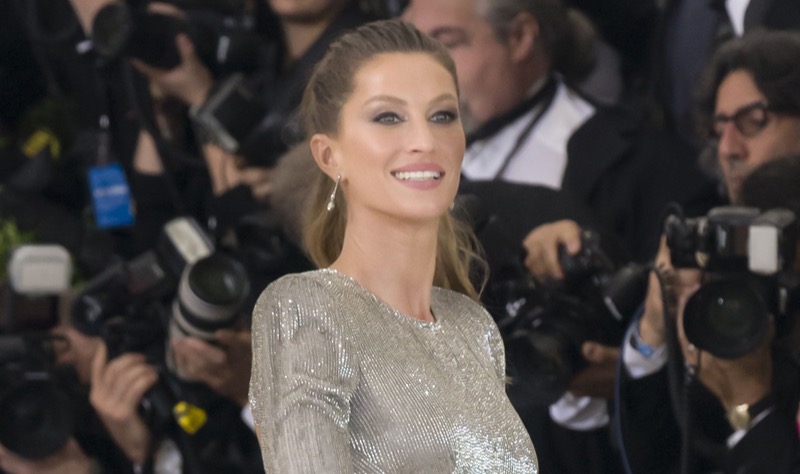 Back in April, there was some speculation that Gisele was trying to send her ex-husband, Tom Brady, a message through Instagram. That, or she just wanted everyone to know that she had moved on from her divorce.
Sharing a photo on her Instagram account, Gisele wrote, "We all have our fair shares of trials. Every laugh, every fall, every experience, the good and the bad, everything is here to teach us something and help us grow. Nothing is permanent. So, let's enjoy the good moments and learn from the bad ones."
What's Next For Gisele Bundchen?
If that weren't enough, Gisele was also forced to go on the record and slam rumors suggesting that she gave her ex-husband an ultimatum when it came to his career.
She said the rumors were "the craziest thing I've ever heard. Listen, I have always cheered for him, and I would continue forever. If there's one person I want to be the happiest in the world, it's him, believe me. I want him to achieve and to conquer. I want all his dreams to come true. That's what I want, really, from the bottom of my heart."
Tell us celebrity gossip fans, how do you feel about this story? Contribute to the buzz by dropping us a line with your thoughts in our comments section below. Also, come back here for all the latest news about your favorite Hollywood and reality television stars right here.
Editorial credit: Ovidiu Hrubaru / Shutterstock.com