General Hospital Spoilers: Does Chase Need To Stop Being So Judgmental?
General Hospital spoilers reveal that once again, Harrison Chase (Josh Swickard) has walked away from Brook Lynn Quartermaine (Amanda Setton). Should Chase look at his own mistakes instead of being so judgmental of Brook Lynn?
General Hospital Spoilers – Harrison Chase Is No Saint
General Hospital spoilers reveal that Chase has had his share of scandals. Chase got involved with Nelle Benson (Chloe Lanier) while investigating her in a murder case and pretty much tanked his case. Chase lost his job. Chase almost lost his career and Michael Corinthos (Chad Duell) almost lost his life because of it.
Chase helped Michael to prove Nelle's guilt in the end but had to do that by underhanded means as well. Chase ended up agreeing to kill Michael for Nelle. Of course, this was all a setup including disappearing ink. However, Nelle got away with giving Michael's child away and allowing him to grieve for months too. Chase still had trouble controlling his feelings for her.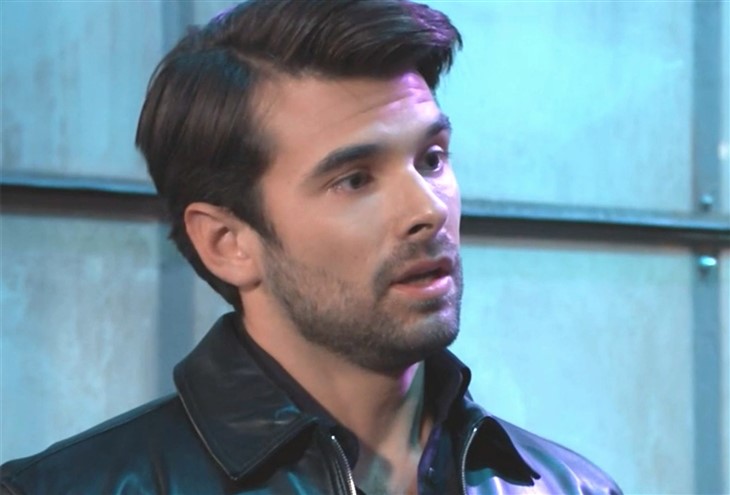 GH Spoilers – Harrison Chase Turned On His Brother
When the whole story about Chase's brother Hamilton Finn (Michael Easton) came up, Chase turned on him for having an affair with Jackie Templeton (ex-Kim Delaney) as well. Chase was furious when he thought Finn might have been his father. However, Finn was the one who fought for days to save Chase when Peter August poisoned him.
Chase lied to his girlfriend about an affair to push her into marrying another man as well. Chase helped to manipulate Willow Tait (Katelyn MacMullen) into marrying Michael to get custody of Wiley Corinthos (Viron Weaver) too. Chase made up the whole affair to push Michael and willow together and then got upset when they fell in love afterward. Chase is not a bit better than Brook Lynn.
General Hospital Spoilers – Brook Lynn Quartermaine Isn't So Bad
Brook Lynn might make anyone a bit testy but she is no worse than Chase. Brook Lynn tends to panic and act in the moment without considering the consequences. However, the fact is that Brook Lynn loves Chase and wants to be with him. Unfortunately, Chase has drawn yet another hard line and walked away.
Should Chase stop being so judgmental of Brook Lynn and look at what he has done himself? Does Chase even deserve Brooke Lynn after the way he has treated her? Brook Lynn and Chase were very close when they were raising Maxie Jones' (Kirsten Storms) daughter. Can they ever get their relationship back on track again? Will Chase ever learn to forgive and forget before it's too late?
Be sure to catch up on everything happening with GH right now. Come back here often for General Hospital spoilers, news, and updates.