General Hospital Spoilers Friday, August 25: BLQ's Raging Madness, Nina Worried, Sam Freaks, Tracy Gloats
General Hospital spoilers for Friday, August 25 show that Brook Lynn Quartermaine (Amanda Setton) is furious. Alexis Davis (Nancy Lee Grahn) is curious.
Cody Bell (Josh Kelly) pleads his case to Sam McCall (Kelly Monaco). Nina Reeves (Cynthia Watros) has a bone to pick with Sonny Corinthos (Maurice Benard). Kristina Corinthos Davis (Kate Mansi) opens up to Willow Corinthos (Katelyn MacMullen), who looks toward the future.
General Hospital Spoilers – Friday, August 25, 2023: Brook Lynn Quartermaine Is Livid
Brook Lynn is irate, and it makes the most sense that she's probably ready to tackle her granny at this juncture. Did Tracy Quartermaine (Jane Elliot) put these wheels in motion to bring the ladies of Deception to their knees?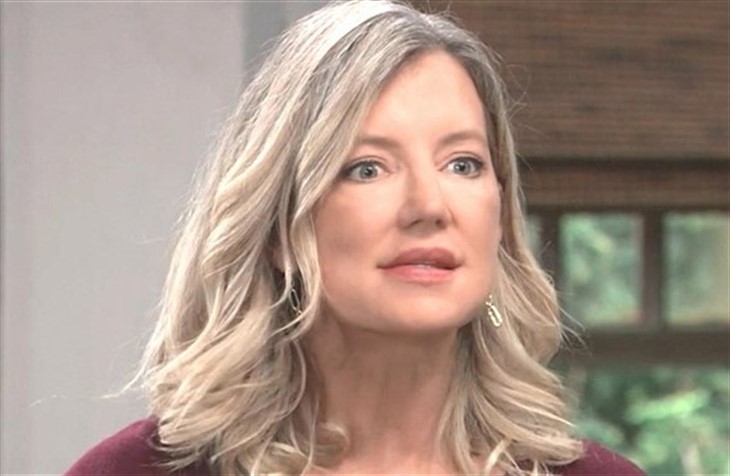 General Hospital Spoilers – Say Alexis Won't Hold Back
Alexis has a lot of questions, and as usual, she'll probably think she deserves to have the answers to them. Will Gregory Chase (Gregory Harrison) be on the receiving end again?
GH Spoilers — Cody Begs For Sam's Grace
Cody is desperate to dig into Gladys Corbin's (Bonnie Burroughs) business and figure out just how she had maneuvered her way into total control of Sasha Gilmore Corbin's (Sofia Mattsson) life, but Sam might be the calm force he needs right now. Is he really ready to risk everything to prove he's right about Gladys?
General Hospital Spoilers – Hint Nina Reeves Has A Problem With Her Beau
Sonny might not be quick to believe Nina when she tells him her concerns can wait until he has more time to hear her out. Let's be honest, she's got a laundry list of them that just keeps growing.
GH Spoilers — Kristina Bares All To Willow Tait
Kristina has tasked herself with quite a lot in deciding to open a support center for at-risk LGBTQIA+ youth.
To add insult to injury, her family has been treating her like a bit of an outsider where Molly Lansing Davis' (Brooke Anne Smith) surrogacy plans are concerned. Might Willow understand her frustration?
READ THIS: Find out what happens next on General Hospital.
General Hospital Spoilers — August 25 — Elizabeth Baldwin Is Propositioned
Will Elizabeth Baldwin (Rebecca Herbst) embrace Willow when she inquires as to whether the new Head Nurse at GH has room for another employee on her roster?
Is it really time for Willow to go back to work, or is she looking to overdo it despite her agreement with Michael Corinthos (Chad Duell) to wait for the all-clear?
Which storyline are you most looking forward to following on GH on Friday, August 25th? Let us know, and keep checking back for more GH news and spoilers.