General Hospital Spoilers: Gregory Preps To Tell Chase The Truth — And Then He Chickens Out
General Hospital Spoilers reveal Gregory Chase (Gregory Harrison) wasn't planning to tell his eldest son, Hamilton Finn (Michael Easton), the truth about his diagnosis just yet. It was only when an adventure in babysitting his granddaughter, Violent Finn (Jophielle Love), went awry that Gregory knew he needed to come clean with Finn. Offering up the truth was every bit as devastating as he expected it to be.
As a result, he's not in any rush to tell his other son, Harrison Chase (Josh Swickard), the truth. But he knows that the longer he waits, the more resentment Chase may be of both him and Finn for keeping him in the dark. As Gregory steels himself to share the hardest news he's ever had to break — again — Finn may give him ample reason not to go through with it.
General Hospital Spoilers — Gregory Chase Gets A Nudge
GH spoilers show Alexis Davis (Nancy Lee Grahn) has been in Gregory's corner ever since she found out about his diagnosis. She never wanted him to feel like he was alone, or that she viewed him as weaker and pitied him.
Much the same spirit will come through when she encourages him to tell Chase the truth before he ends up hearing it from someone else.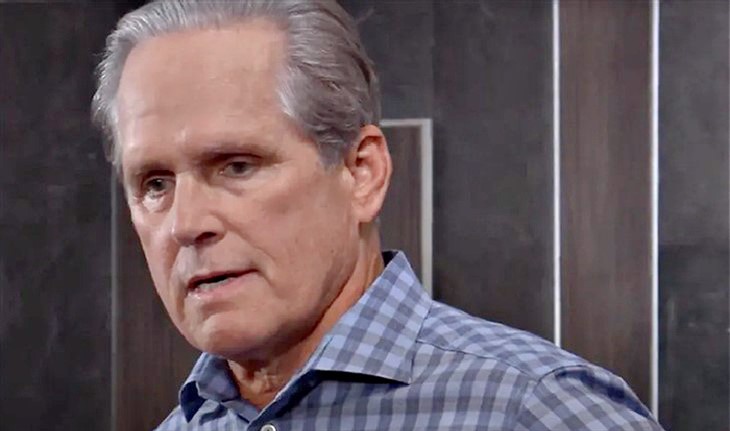 While Finn is certainly not going to betray his father that way — or rob his brother from hearing it from their dad first — things like this do have a way of getting out the more people know. Gregory will accept defeat.
Knowing Alexis is right and that Chase deserves the truth as much as Finn did, he will commit to telling him — and soon.
GH Spoilers – Suggest Hamilton Finn Is Struggling
Just when Gregory thinks he's got himself together enough to be honest with Chase, Finn is going to give him reason to push pause when Gregory sees how much his bad news has disrupted his boy's life.
Finn has never done well with medical issues he can't fix, and his father's impending death just might leave him feeling triggered and reminded of the loss of his late wife. Reiko Finn (Mele Ihara). The last thing Gregory wants to do is overburden his sons.
General Hospital Spoilers — The Truth Can Wait, Right?
Somehow, he's going to convince himself this news can wait until things are more stable. Unfortunately, there is no stability ahead for his health as it will only continue to get worse and lead to declines in his motor skills and cognitive ability.
Surely he can't expect to be able to hide such degradation of his health from Chase? He may come to regret keeping this secret longer if Chase finds out about his dad's terminal illness elsewhere, and rumor has it that's just what is going to happen.
Stay tuned for more GH news and spoilers just ahead to see how this shakes out.