General Hospital Spoilers: Huge Twist, Paternity Test Reveals Marcus Trina's Dad?
General Hospital spoilers and rumors tease there could be a huge twist-when a paternity test is done, Marcus Taggert (Réal Andrews) could be Trina Robinson's (Tabyana Ali) after all. The busybodies who forced the "truth" to come out, Stella Henry (Vernee Watson) and Jordan Ashford (Tanisha Harper) will be humbled, Trina relieved, but all in turmoil!
General Hospital Spoilers – No Test Was Ever Done
When Trina confronted her mother after she and Spencer Cassadine (Nicholas Alexander Chavez) talked to Stella in her hotel room, Trina was livid and hurt. She couldn't believe Portia Robinson Ashford (Brook Kerr) had never addressed the question as to whether Curtis Ashford (Donnell Turner) could be her father. Portia told her she had never seen the need to do any test or to tell either man because she and Marcus reconciled.
Marcus didn't even know that Portia had cheated on him, he had buckled down to fix the problems in their marriage. Of course, when the big truth bomb exploded in all their faces, he found out, and it wasn't fun.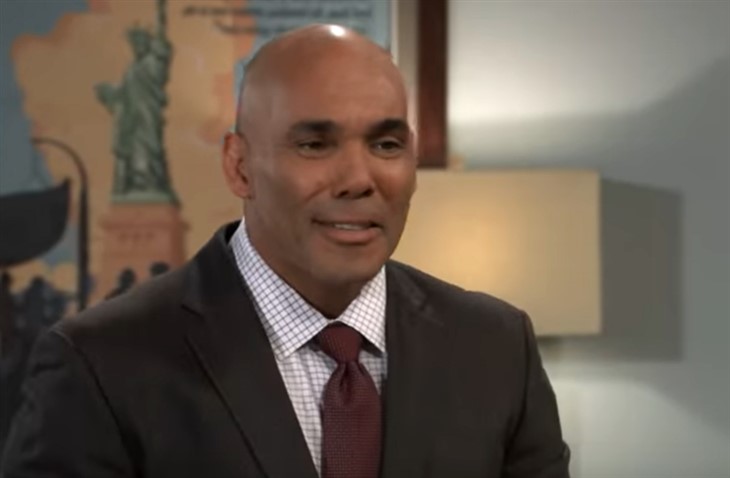 GH Spoilers – Answers Needed, A Test Must Be Done
Answers and closure have long been needed, and a paternity test must be done – if Portia had simply had this done long ago no one would be going through this. She, a doctor, could have taken DNA samples from Marcus and Trina with them unawares and had them tested, possibly done the test in the lab herself.
If they weren't a match, then she'd have known Curtis was Trina's father by process of elimination, and if they matched, no one needed to ever know. Apparently Trina was spot on with her accusations-Portia didn't want to know because it didn't serve her purposes, and she was afraid of the answers. But now, twenty or so years later, lack of those answers are staring Portia in the face, and she may lose her new husband over not coming clean.
General Hospital Spoilers – So Much Ado For Nothing
Trina, Curtis and Marcus are all demanding a paternity test and so finally, years late, one is done. Marcus assures Trina no matter what it says, he'll always be the father who counts, the one who raised her and was there for her while he and mom were together. Curtis backs him up, and although still angry at Portia for lying to him when she didn't know Trina wasn't his, tries to remain patient.
As for Stella and Jordan, they both are sorry and humbled they stirred up all this mess when the results come back. It could turn out there really was a glitch in the genealogy programs that Trina and Stella used, and Marcus is Trina's father after all.
Be sure to catch up on everything happening with GH right now. Come back here often for General Hospital spoilers, news, and updates.