General Hospital Spoilers: Josslyn Caught In Dex's Car Bomb Drama, Will Carly Lose Her Like Morgan?
General Hospital spoilers suggest Pikeman associates will find out about the bug placed in Sonny Corinthos' (Maurice Benard) warehouse by Dex Heller (Evan Hoffer). Dex may have gotten the evidence he needs against Sonny, but at what cost if Josslyn Jacks (Eden McCoy) gets caught up in the car bomb of Pikeman's revenge?
General Hospital Spoilers – Dex Heller Is Playing With Fire
General Hospital spoilers reveal that Dex may double-cross Michael Corinthos (Chad Duell) and turn Sonny in to the cops for RICO violations.
However, Dex is setting himself up for the Pikeman henchmen to come after him and anyone associated with him. Normally, Dex and Josslyn don't travel together, however, she may be caught in the middle of an assassination attempt.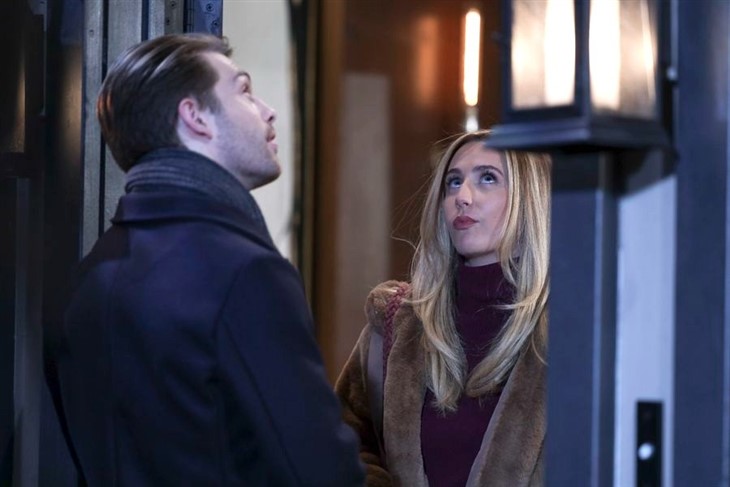 If Sonny is arrested, Pikeman will likely be targeted too. Dex was the only one in the room alone so Pikeman would know he is behind the bug as well.
Of course, Sonny's loyal men would surely rat out Dex for turning in Sonny as well. Dex would have nowhere to run to and nowhere to hide. Michael cannot protect Dex from Sonny's partners in this deal.
GH Spoilers – Pikeman Is Dealing In Explosives
The video of Sonny completing this deal reveals that Pikeman is moving explosives. Brick (Stephen A Smith) warned Sonny of how dangerous this was.
The government is not going to take kindly to his transaction and would certainly go after Pikeman for answers. Who purchased these explosives and what do they plan to do with them?
Pikeman could certainly use even a small amount of this explosive to make an example out of Dex. If one brick would blow up a city block, it wouldn't take much at all to blow up a car.
Sonny has been the target of car bombs before so the government would just assume it was another of Sonny's enemies more than likely.
General Hospital Spoilers – Carly Spencer Could Lose Another Child
Carly could lose yet another child in a car bomb accident and Michael would be partially at fault if this happens. After all, Michael is the one who hired Dex to take down Sonny.
Michael told Dex to get this evidence and Michael didn't call it off when he knew Josslyn was seeing Dex even though it put her in grave danger.
If Michael calls this deal off now that the video exists and Josslyn gets caught in the crossfire, it is still on Michael. With spoilers suggesting that bad news could be coming, Sonny may find himself having to save Dex's behind to save Josslyn's life.
Will Dex put Josslyn in danger by exposing Sonny? Will Josslyn pay the ultimate price for insisting on dating a mob employee?
Be sure to catch up on everything happening with GH right now. Come back here often for General Hospital spoilers, news, and updates.