General Hospital Spoilers: Laura Suspects Victor May Have Killed Nikolas — and Ava Fans the Flames
General Hospital spoilers tease Laura Collins (Genie Francis) is about to find out her son is dead — again. Nikoals Cassadine (Adam Huss) died once before, and for four years she grieved his absence in her life and that of her grandson's, Spencer Cassadine (Nikolas Chavez). This time around, it's going to land differently. The same guilt that plagues anyone who ever loved a Cassadine will be there.
Laura was stern with her son in his final days and held him accountable when he expected a pass. She worried she was going to lose him in a devastatingly permanent way and that is just what will transpire. In the wake of Nikolas' death, she's going to zero in on the one person she knew to be after Nikolas in recent weeks whom she believes has the conviction to kill him — Victor Cassadine (Charles Shaughnessy).
General Hospital Spoilers — Nikolas Cassadine Is Dead
When the news breaks that Nikolas is really dead this time, Laura will have to see it to believe it. No one will think that's a good idea, but she's a strong woman who has endured quite a lot over the years; she can handle this. Telling Spencer that Nikolas really is dead is going to be the hardest thing she's ever had to do — all over again. But Spencer is a grown man now, albeit young. However, Nikolas' other child was just brought into the world and Esme Prince (Avery Kristen Pohl) was expecting him to care for their baby in her absence. That burden may now fall on Laura's shoulders.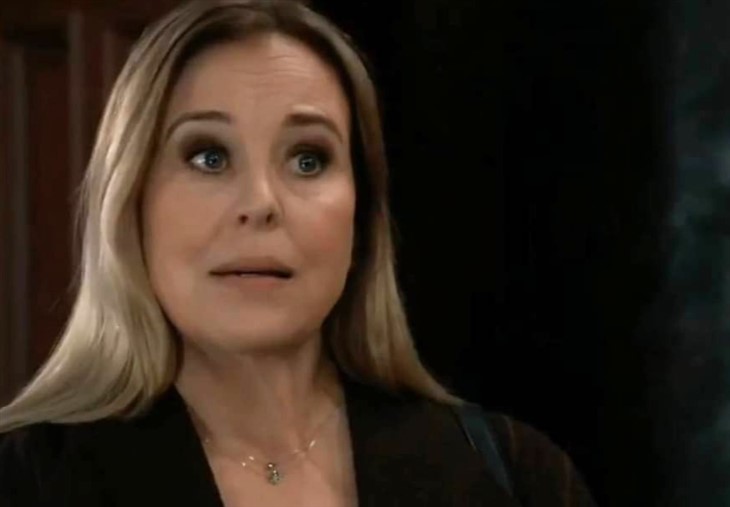 GH Spoilers – Say Laura Collins Vows Vengeance Against Victor Cassadine
She isn't going to take this lying down. Victor has taken too much from Laura and her family. When he first came back to Port Charles, she knew he couldn't be trusted, and she never believed he just wanted to cozy up to his family and get to know them again. He may have pretended it was his goal to bring his family together, but he's done nothing but pull them apart since his arrival. Nikolas never would tell Laura what it was that Victor had over him, but she couldn't feel more certain that it was him would took her son out, and she's going to see to it that he pays for what she believes he has done.
General Hospital Spoilers — Ava Jerome Gleefully Agrees
Ava doesn't want to ruffle feathers or tip her hand to anyone. Austin Gatlin Holt (Roger Howarth) is also somewhat on the hook for what she's done. So she can't forsake herself without potentially taking him down with her. However, although Ava might miss Nikolas and feel guilt at times, she's too smart to confess to what she's done when she has her daughter to take care of. So when Laura champions the cause to take Victor down for murdering Nikolas, Ava is going to play the role of the dutiful daughter-in-law who supports her cause. Will Laura see through her saccharine sweet ways and wonder what Ava isn't telling her? Keep checking back with us for more GH news and spoilers to find out.