General Hospital Spoilers: Maxie Foils All Of Lucy's Plans, Leaving Her Furious
General Hospital spoilers reveal that Maxie Jones (Kirsten Storms) has planned more parties in Port Chuck than anyone could count. Lucy Coe (Lynn Herring) knew from the start that Maxie was the best pick for the job of planning the Nurses' Ball in her absence, not that she'd ever admit it. The truth is, Lucy feels replaced and like the world is going on without her. It's a hard thing to watch life move on after you die because you're still alive to see it. The Nurses' Ball has always been Lucy's baby, and she doesn't want to give that up just because she has to sit it out this year.
Interrupting her string of successful balls was not in the plans when she got looped into this disastrous scheme against Victor Cassadine (Charles Shaughnessy). When she found a way to weasel Maxie into working for her and taking her plans on board — like a puppet — she was thrilled. When she finds out Maxie went in her own direction, she'll be something else entirely.
General Hospital Spoilers — Maxie Jones Agreed To Do Lucy Co's Bidding
When Maxie agreed to do Lucy's bidding, she didn't realize just how exhausting of a task that would be. Frankly, it was harder to deal with all of Lucy's opinions and complaints than to have planned the entire event on her own. Maxie is used to running a pretty tight ship and getting things done under a deadline, but that doesn't mean planning the Nurses' Ball with just three weeks to do it was an easy task. She was ready to take it on, but that was before Lucy arrived from beyond the grave, standing in her office, and making demands.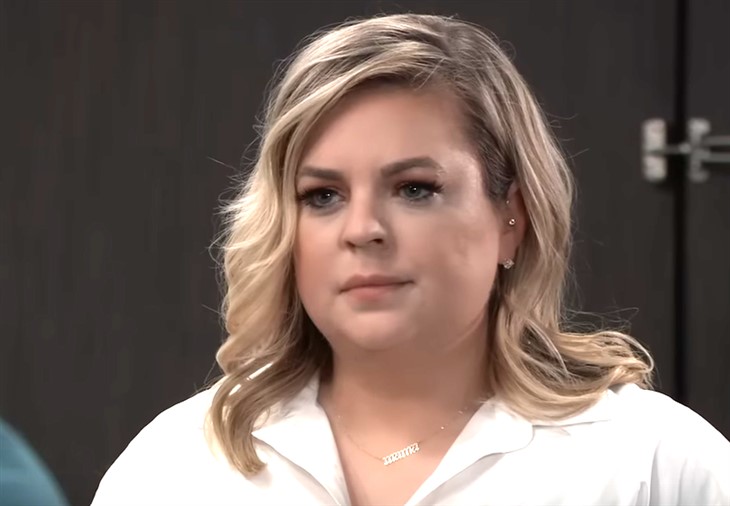 GH Spoilers – Hint Things Go Awry
Maxie may have agreed to help Lucy plan things and take direction from her, but that was all under the assumption that Lucy would be a fairly reasonable person to work with. Maxie might have missed her Deception partner in arms, but this project could have her rethinking the working dynamic of their relationship. When Maxie decided she had finally had enough and she cut Lucy out of the equation, she knew Lucy wouldn't take it well — and she won't.
General Hospital Spoilers — Lucy Co Humbles Herself
In the end, Lucy will get a sneak peek into the Nurses' Ball. As much as it will pain her to know the show is going to go on without her, it will also make Lucy respect her friends in Port Charles in a new light she didn't see before. The strong women she works with, like Maxie, are to be revered and trusted — even Bobbie Spencer (Jaclyn Zeman). They always had her back, and there wasn't a moment of planning that they didn't feel touched by Lucy's spirit. She is the essence of the Nurses' Ball, after all. Will Lucy decide to grace everyone with her presence anyway? She might humble herself enough to recognize that Maxie did a bang-up job, but that doesn't mean she'll be so humble as to stay off stage. Stay tuned for more GH news and spoilers so you don't miss any of Lucy's surprises.