'90 Day Fiance' Stars Jen Boecher And Rishi Singh Build A Business In India Together
90 Day Fiancé spoilers, news, and updates tease that Jen and Rishi happily shared their new business venture on social media.
Jen Boecher and Rishi Singh started their love story when they both met at the hotel lobby during one of her solo trips to India. At first, Jen didn't appreciate the man when he showed his modeling photos. Despite the little annoyance, the two constantly spent time together and brought their friendship to the next level.
After 45 days of quality time, Rishi proposed, and Jen left India engaged to the love of her life. However, the pandemic came, and it took years for Jen to fly back to India to see Rishi. Despite the challenges of their relationship, Jen left her life in the United States and decided to live with Rishi in India for good.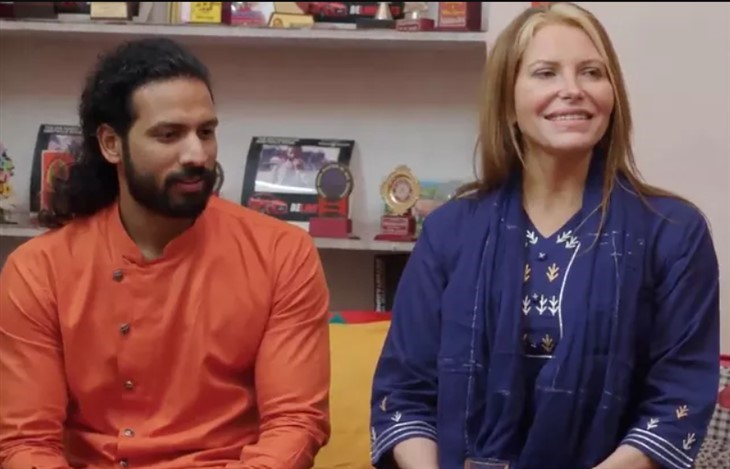 90 Day Fiance' Spoilers – Jen Boecher And Rishi Singh Help Others To Prepare For Their Wedding
Recently, Jen hinted at the business she currently has when she wrote "Wedding Planning Service" on her Instagram bio. Moreover, she posted a video of herself, thanking all the "90 Day Fiancé" supporters for watching her storyline in the show alongside Rishi. Fans then gathered in the comment section and showered the reality star with praises and asked her about her new business venture.
One fan said, "Love watching you and Rishi. Are you both running the wedding planning business?" Jen then replied, "Right now, we are looking for clients of any race, religion, creed, country, age, etc. who wants the full-on Indian wedding experience!"
90 Day Fiance' Spoilers – Jen Boecher Gets Disappointed With Rishi Singh
In other news, the Alabama native didn't appreciate her fiancé's shenanigans when Rishi sent a half-naked photo to another woman online. When Jen questioned the man about the matter, Rishi admitted his mistake but stated that there was nothing more than that. Feeling embarrassed, Jen told the cameras: "I'm questioning my judgment, I'm questioning everything."
Before the half-naked photo issue, the couple already faced some challenges in their relationship. In the previous episodes, it was seen that Rishi burst into tears when Jen told him about the "possibility" of not stepping back to India. The man hailed it as his "heartbroken moment" as he believed that it's not easy to find this kind of relationship. "This feels like it ruins everything," Rishi stated.
Be sure to catch up on everything happening with 90 Day Fiancé right now. Come back here often for 90 Day Fiancé spoilers, news, and updates.