Royal Family News: Prince Harry And Meghan Act Catty With Royal Family As Hollywood Abandons Them
British royal family news reveals that Prince Harry and Meghan Markle have never been less popular in opinion polls. For three years they have meowed like cats at the royal family and now one royal expert is accusing them of "clawing."
Royal expert Kinsey Schofield told Sky News Australia that Harry's tell-all memoir, Spare, was the final nail in the coffin of their A-lister dreams. And yet here they are still trying to have it both ways, trashing the royals and wanting to be one of them. At the same time they have shown zero interest in having anything to do with her family. Why?
Royal Family News: Harry and Meghan Are Catty
Schofield said: "It amazes me that they claw onto the Royal Family while continuing to alienate Meghan's and we know exactly why – because their brand is the glossy tiaras, their brand is the pomp and ceremony. They need it and they are losing it day by day living in Montecito, California."
The Markle's ditched the monarchy three years ago in a hissy fit of sound and fury. Their exit was termed Megxit and their carefully laid pans to conquer the world have gone hilariously awry, ie, Penis-gate.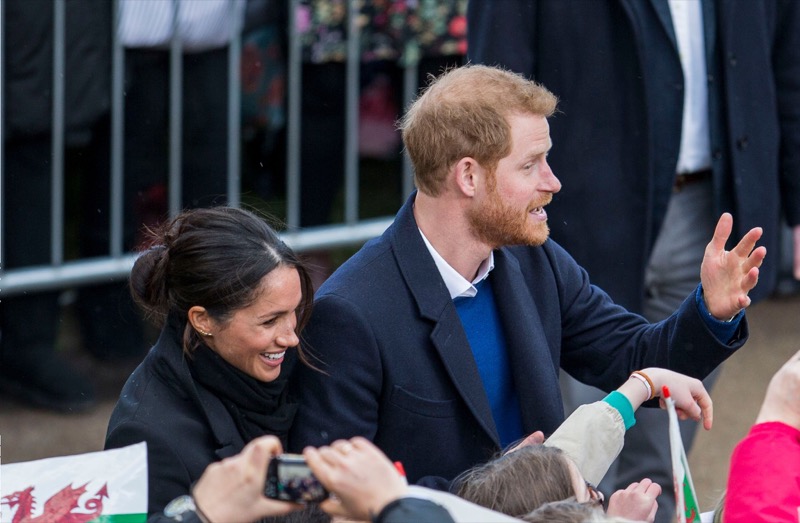 Last week a Newsweek poll revealed that Harty and Meghan's appeal was at an all-time low among Americans. At the same time the royal family polished their veneer in the public eye.
Royal Family News: Harry And Meghan Not Popular
That poll of 2,000 eligible US voters found that William, Prince of Wales, Catherine, Princess of Wales, King Charles III and Camilla, Queen Consort, all rose in their standing among those polled. Try this on for size–Camilla is now more popular in America than both Harry and Meghan.
According to Express, "Prince Harry was liked by 32 percent and disliked by 42 percent of those polled, giving him a net approval rating of -10, in research conducted by Redfield & Wilton for Newsweek."
Royal Family News: Camilla More Popular Than Harry and Meghan
Meghan Markle, "was liked by 27 percent of Americans and disliked by 44 percent giving her a net rating -17 … a drop of four points since January 16, when she was on -13, and of 40 points since December 5 when she was on +23."
In December the Markles aired their tacky Netflix documentary all about them, and in January Harry dropped his sticky memoir Spare, full of tidbits about his frostbit penis, his loss of virginity and his circumcision.
"At the same time, the royals have seen their popularity ratings rise ahead of the Coronation … Charles was liked by 29 percent and disliked by 18 percent giving him a net approval of +11."
For Harry and Meghan the grass that looked so green in America must be looking like scorched earth right about now.
Be sure to catch up on everything happening with the royal family. Come back here often for royal family news and updates.
Editorial credit: ComposedPix / Shutterstock.com