General Hospital Spoilers: Maxie Jones BEGS Frisco Jones Return & Perform At The 2023 Nurse's Ball
General Hospital (GH) spoilers hint at plenty of excitement and drama during the 2023 Nurse's Ball gala. Not only is this the first time in years that the Ball is being done (thanks to the COVID-19 pandemic), but it's also coinciding with the soap's 60th anniversary. Nothing like bringing back some familiar faces to celebrate, right? So, could Frisco Jones (Jack Wagner) return for the big event and perform?
General Hospital Spoilers – Maxie Jones Is Desperately Looking For People To Perform
GH spoilers suggest that the 2023 Nurse's Ball will kick off the week of April 3rd. Currently, organizer Maxie Jones (Kristen Storms) is DESPERATELY looking for acts. With the big event merely days away, it looks like she'll be willing to do just about anything to get someone to show off their talents on stage.
Her dad Frisco is not only known for his superspy talents, but he's also quite a singer. Could a phone call from his only living daughter help persuade him to return to Port Chuckles for the Ball? She's in a pinch, and there's nothing Mr. Jones loves doing more than being a hero for a damsel in distress; especially if the damsel is Maxie.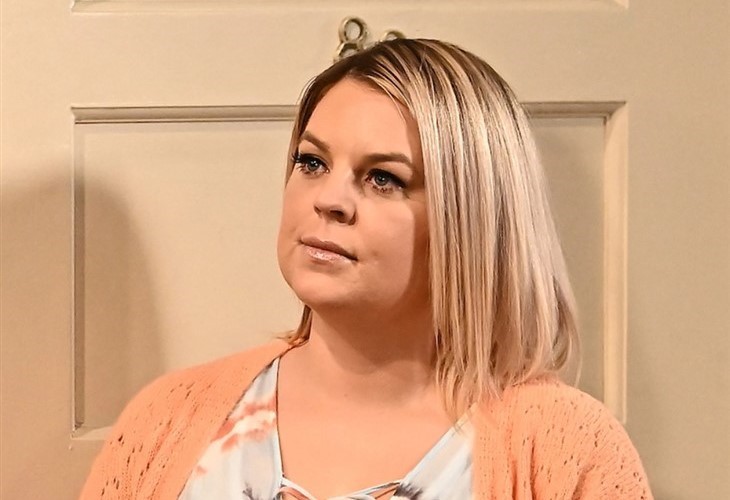 GH Spoilers – Fans Need To Gear Up For A Very "Special" Musical Guest
GH spoilers for the week of April 3rd note that a "special musical guest" will perform at the 2023 Nurse's Ball. While this could very well be Frisco, it could also be a number of other former cast members. Actor John Stamos has a voice like butter and once played Blackie Parrish on the show; meanwhile, rocker Rick Springfield is another singer that was on the soap, playing Dr. Noah Drake and he could easily make a comeback at the gala, as he has in the past. Then again, Ricky Martin, who had a brief stint on the daytime drama as Miguel Morez in the early '90s is another option.
The opportunities are endless when it comes to "singers" and surprise returns, so who do you think could make a comeback at the 2023 Nurse's Ball? Share your thoughts on this, below. Tune into your favorite ABC soap next week so you don't miss a moment of the 2023 Nurse's Ball and visit this site for all the latest General Hospital news and spoilers.