General Hospital Spoilers: Michael Realizes Dex Is His Brother — And Tries To Warn Sonny In Time
General Hospital spoilers reveal Michael Corinthos (Chad Duell) is about to unearth a shocking truth that will leave him scrambling to clean up the mess he's made of his family before it's too late. When Michael put out the word that he needed to hire a private security contractor, he had no idea what he was welcoming into his world by hiring Dex Heller (Evan Hofer) to be the guy who would take down Sonny Corinthos' (Maurice Benard) criminal enterprise once and for all.
Now that Michael has caught Dex with his sister, Josslyn 'Joss' Jacks (Eden McCoy), he's starting to wonder what else Dex might be hiding.
General Hospital Spoilers — Michael Corinthos Is Growing Suspicious
It was just too convenient that Dex was able to think so quickly on his feet that he didn't let up on the ruse to get Sonny to trust him — not even when a sniper was aiming right for the both of them. Dex used his own body as a shield to protect Sonny. Either that's really good acting, or Dex is actually invested in Sonny's wellbeing more than he's let on to Michael, and perhaps to himself.
Regardless, Michael is feeling a bit unnerved by the whole thing and thinks the chances of his plan going off without a hitch are dimming with every day that Dex spends in close quarters with Sonny.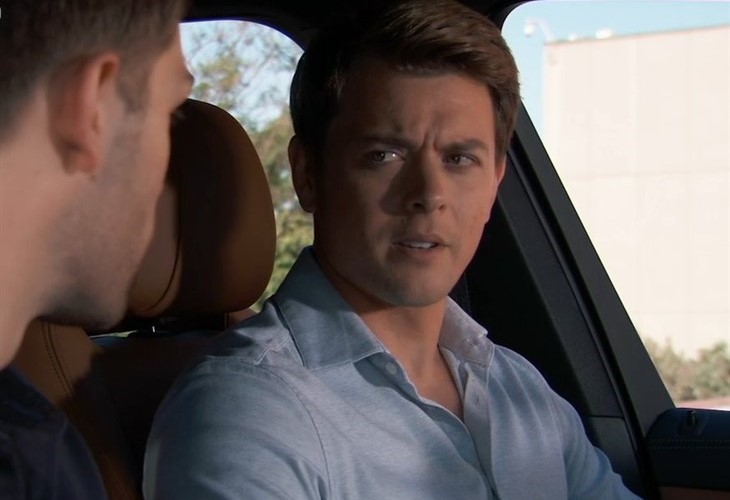 GH Spoilers – Hint Dex Heller Isn't Who He Claims To Be
Michael can't keep a trail on Dex without Sonny noticing. The only thing he can do to investigate Dex at this point is to comb back over his background. When he does, he's going to be tripped up by a glaringly obvious fact about Dex's past that he overlooked before. It didn't seem relevant before, but it sure does now. Michael is about to dig up the truth about Dex and will nearly lose his footing when he realizes Dex isn't just his contractor for hire, but his brother.
General Hospital Spoilers — Michael Corinthos Will Have To Come Clean
Years ago, Sonny's first wife — Lily Corinthos (Lilly Melgar) — was killed in a car explosion meant for him. She was newly pregnant at the time and Sonny has spent his life believing he lost his wife and their baby. Little does he know, Lily was taken against her will and held hostage, alongside her son — Dex.
Michael's only shot at keeping his family safe is going to be outing his brother and his sinister agenda. The only problem is, Dex's feelings toward Sonny have changed, too. Which son is Sonny going to believe? Keep checking back with us for more GH news and spoilers to find out.