General Hospital Spoilers: Molly And Kristina Come To An Agreement — But TJ Won't
General Hospital spoilers leak Molly Lansing Davis (Brooke Ann Smith) and Kristina Corinthos Davis (Kate Mansi) have finally cleared the air. What seemed like an impossible situation is no longer, but Molly isn't out of the woods just yet. She may understand Kristina's compassion and intentions better now, and she might be willing to entertain her offer to be a surrogate for her and TJ Ashford (Tajh Bellow).
Likewise, Kristina wasn't feeling all that eager about helping them out after Molly's outburst, but now they're back on a fairly even keel. So when Molly tells Kristina she's willing to go all-in with her on this plan to make a baby with TJ, it will seem like these two sisters have finally found a way to bond. There's just one problem — TJ isn't here for this plan at all.
General Hospital Spoilers — Molly Lansing Davis And Krissy Corinthos Davis See Eye To Eye
Molly and Kristina clapped back and forth at one another in Sam McCall's (Kelly Monaco) living room until they were both blue in the face.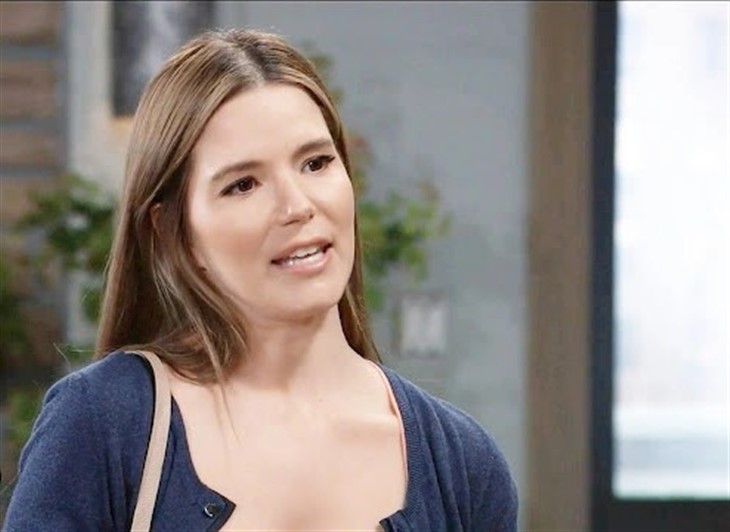 While Sam ducked out the door to go check on Cody Bell (Josh Kelly), the other two Davis sisters aired their grievances and worked through the way they both felt hurt by each other.
Now on the up and up, Molly is going to come around to Kristina's way of thinking and will put her somewhat irrational feelings aside to actually consider and accept Kristina's offer. Yay! Molly's having a baby, or so she thinks.
GH Spoilers – Hint TJ Ashford Is Blinded By Grief
TJ was over the moon at the idea of having a baby with Molly, but life has just handed him the sour way of lemons. His uncle, Curtis Ashford (Donnell Turner), is paralyzed.
To make matters worse, TK assisted in the surgery that may have helped him land in a wheelchair for the rest of his life.
As TJ continues to grieve what has transpired in his family, Molly will offer him a great distraction — a baby! It's too bad he's not on the same page right now.
General Hospital Spoilers — Kristina Corinthos Davis Isn't Up To Snuff
When Molly first told TJ about Kristina's offer, it was a far cry from anything his domestic partner was actually entertaining.
She couldn't stand the idea of Kristina carrying their child. She viciously lamented over how Kristina would make it all about herself.
TJ had no reason to interject his own opinions because it was clear they were never going to be utilizing Kristina as a surrogate.
My my how the tables have turned. Now, Molly is more comfortable with the idea of Kristina having their baby — but TJ isn't and never was.
His grief might not leave him with the gentlest of words when he conveys to Molly just how little he thinks of her sister.
A recovering cult victim who has never grown up isn't exactly his first pick as a surrogate. Can Molly really blame him? She might try. Stay tuned for more GH news and spoilers to see how this plays out.