General Hospital Spoilers Monday, April 3: Victor's Chilling Prediction, Jordan Uncomfortable, Lucy Plotting, Ava Pushes
General Hospital Spoilers for Monday, April 3rd, 2023 reveal the Nurses' Ball is kicking off. Jordan Ashford (Tanisha Harper) will have an uncomfortable moment on the red carpet. Victor Cassadine (Charles Shaughnessy) makes everyone uneasy.
Sonny Corinthos (Maurice Benard) looks forward to squeezing in some time with Nina Reeves (Cynthia Watros). Brook Lynn Quartermaine (Amanda Setton) is regretful. Ava Jerome Cassadine (Maura West) gives Portia Robinson (Brook Kerr) a nudge. Lucy Coe (Lynn Herring) is plotting something.
General Hospital Spoilers – Monday, April 3, 2023: Jordan Ashford Is Surprised On The Red Carpet
Jordan is headed to the Nurses' Ball just like everyone else who's anyone in town, and it shouldn't surprise her to find that Curtis Ashford (Donnell Turner) may be there, too. However, if these two bump into one another on the red carpet, it may be an uncomfortable place to meet again after their last encounter left them nearly lip-locked
.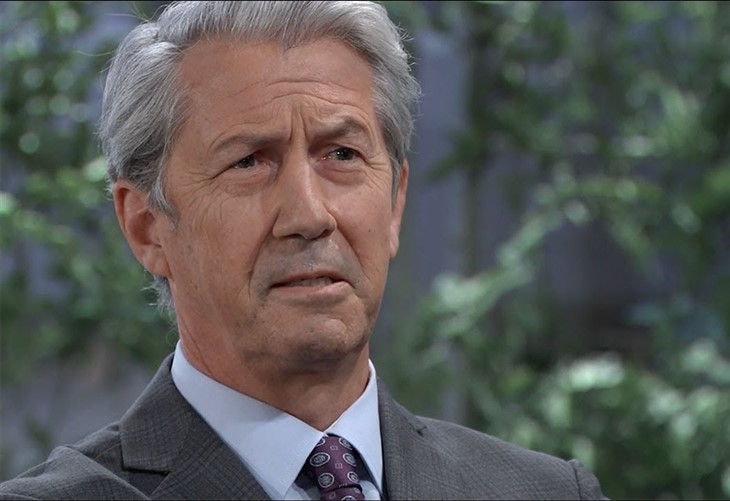 GH Spoilers – Say Victor Cassadine Has A Prediction
Victor will level the hearts of many when he predicts that something rather painful is headed for Port Charles. This night may not be the perfectly happy respite everyone needed from their lives.
GH Spoilers — Sonny
Corinthos

And Nina Reeves Dance Around The Truth

Sonny doesn't like keeping his distance from Nina, but it's necessary to keep her safe. Still, the Nurses' Ball will give them the perfect opportunity to take a spin around the dance floor like they're back at the Tan-O.
General Hospital Spoilers – Hint Brook Lynn Quartermaine Sits With Her Feelings
Brook Lynn has really done it this time. The last time she saw Harrison Chase (Josh Swickard) might as well have been the last time, but every time she sees him from here on out will bring her to her knees. Just when Chase was willing to reconsider giving their relationship another go, she let him down again. Now, she can't stop kicking herself while she's down for selling out to Linc Brown (Dan Buran).
GH Spoilers — Ava Jerome Cassadine Gives Portia Robinson A Push
When Ava swings by GH — possibly hoping to secure herself a date with Austin Gatlin Holt (Roger Howarth) for the evening — she could stop by the nurses' station to give Portia a much-needed boost. Is Portia hoping to reconcile with Curtis, or Trina Robinson (Tabyana Ali)? Either way, Ava thinks she should get to the ball.
General Hospital Spoilers — April 3 — Lucy Coe Won't Stand For This
Watching the Nurses' Ball kick off from the safe house just isn't quite the same, and Lucy can't stand that everyone is hob-knobbing and having a good time without her. She deserves all the accolades for putting on this event — with Maxie Jones' (Kirsten Storms) help, of course.
When she sees what's in store for the evening on television, she won't be able to stand the thought of sticking it out in front of a screen when she could be on sight. Is this all a trick and Victor's way of luring her out of hiding so he can get to Valentin Cassadine (James Patrick Stuart) and Anna Devane (Finola Hughes)?
Which storyline are you most looking forward to following on GH on Monday, April 3rd? Let us know, and keep checking back for more General Hospital news and spoilers.