General Hospital Spoilers: Ava Comes Face To Face With An Enemy, Mason Says It's Time To Pay The Piper?
General Hospital spoilers and updates tease that Ava Jerome (Maura West) will come face to face with an enemy. Mason Gatlin (Nathanyael Grey) shows up and tells Ava it's time to pay the piper!
General Hospital Spoilers – Ava Jerome Doesn't Know Nikolas Cassadine's Alive
Obviously, Ava doesn't know Nikolas Cassadine's (Adam Huss) still alive and Mason has him somewhere on life support. She and Austin Gatlin-Holt (Roger Howarth) know that Mason saw everything that happened the night she dragged Nikolas out of her living room and put in the tack closet. But when Dante Falconeri (Dominic Zamprogna) and Detective Bennett (Kendrick Cross) investigated, all they found was Nikolas' broken watch.
Ava and Austin know they didn't move the body so Mason must have-but why? Mason's not known for being particularly helpful to his cousin so he must have something up his sleeve, and it seems Ava's about to find out!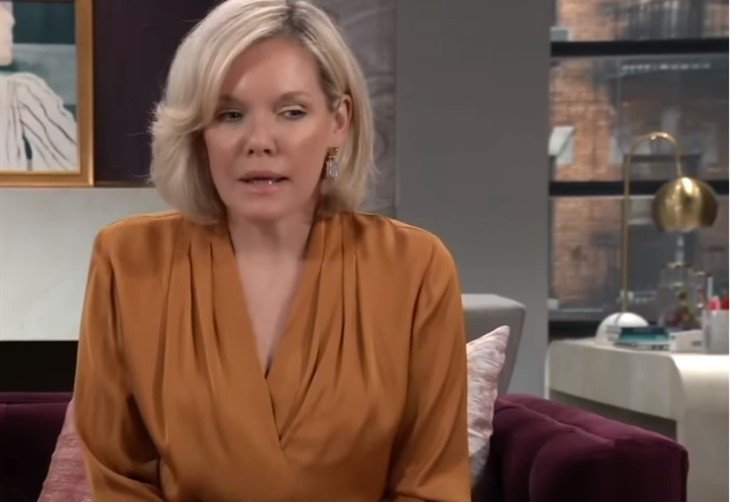 GH Spoilers – Blackmail?
Ava is by herself when Mason shows up at the door of the castle and tells her it's time to pay the piper-and she asks what is he talking about? The last time they encountered Mason was at GH, and he insisted on exchanging phone numbers and pretty soon she gets a text with a photo.
Ava is shocked to see Nikolas on life support with a tube coming out of his mouth and wired for sound, and she gasps, this can't be real! Mason tells her it's very real, and if she doesn't pay up – meaning, convincing Austin to come back to the "family" Nikolas dies and he tells the police she killed him. He then accesses a live feed on his phone and shows her "Sleeping Beauty" to prove what he's saying is true.
General Hospital Spoilers – She Must Tell Austin Gatlin-Holt
After Mason leaves, Ava knows she must call Austin and tell him what happened, and more importantly, try to find out where Nikolas is. Austin is a doctor and if they can find Nikolas, he can take care of him although Mason seems to have Nikolas on all the right stuff.
Ava still can't believe what she saw on the live feed although she has the photo of Nikolas on the respirator on her phone from Mason. The only problem is, Mason's number cannot be traced and the location the photo was taken can't either. Would anyone even believe Mason if he went to the police with this information, considering no one knows him here from Adam?
Be sure to catch up on everything happening with GH right now. Come back here often for General Hospital spoilers, news, and updates.