General Hospital Spoilers Monday, August 14: Sonny's Trap, Austin Disturbed, Carly's Tough Love, Olivia Dishes
General Hospital spoilers for Monday, August 14th, 2023 reveal Olivia Quartermaine (Lisa LoCicero) opens up to her son, Dante Falconeri (Dominic Zamprogna). Sonny Corinthos (Maurice Benard) is busy setting a trap for someone.
Carly Spencer (Laura Wright) brings Josslyn 'Joss' Jacks (Eden McCoy) up to speed. Anna Devane (Finola Hughes) is dismissive.
Austin Gatlin Holt (Roger Howarth) gets unnerving news. Eddie Maine (Wally Kurth) is on the lookout.
General Hospital Spoilers – Monday, August 14, 2023: Olivia Quartermaine Dishes To Dante Falconeri
Dante might be surprised to hear what Olivia has to say, but after watching her husband come onto her best friend, it wouldn't be irrational for Liv to feel like she may have had enough of being married to a stranger. Is she done being Mrs. Ned Quartermaine (Wally Kurth)?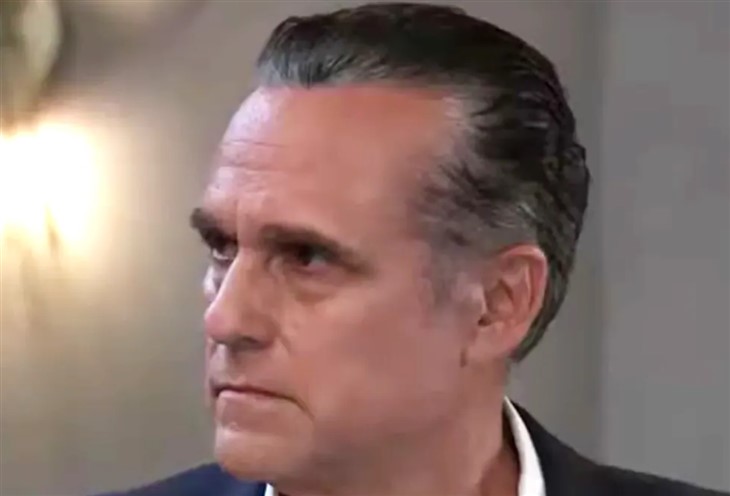 General Hospital Spoilers – Say Sonny Corinthos Lays A Trap
Dex Heller (Evan Hofer) is going to be all ears when Sonny fills him in on what's going on with Ava Jerome (Maura West) and the mysterious new nanny he's brought on board, Betty.
What will he have Dex managing this time around to catch Betty and/or Mason Gatlin (Nathanyael Grey), and can he handle it?
GH Spoilers — Carly Spencer Updates Her Daughter
Joss should know better by now but it sounds like Carly will have to remind her of just how much their safety and wellbeing is wrapped up in Sonny's business empire. If Sonny falls from power, they all do.
General Hospital – Spoilers Hint Anna Devane Is Dismissive
Anna will have a serious heart to heart with Valentin Cassadine (James Patrick Stuart) where it will appear she is rather emotional and he is listening intently. But is he just trying to be a good partner, or is he paranoid she's onto him?
GH Spoilers — Austin Gatlin Holt Is Disturbed
Hearing Mason tell Austin he has no intention of ever letting him out from under his thumb just might set the good doc off. Will he finally snap and take care of his cousin himself?

General Hospital Spoilers — August 14 — Eddie Maine Seeks Someone
Rumor has it Eddie can't shake somebody from his mind, and we're hoping it's Olivia, but know it might be Carly. Who does he track down, eager to see them again?
Which storyline are you most looking forward to following on GH on Monday, August 14th? Let us know, and keep checking back for more General Hospital news and spoilers.