General Hospital Spoilers Monday, July 31: Lucy Worried, Prison Fight, Sonny's Theory, Martin Surprised
General Hospital spoilers Monday, July 31, 2023, reveals a prison fight breaks out. Kristina Corinthos Davis (Kate Mansi) needs some solid advice. Molly Lansing Davis (Brooke Anne Smith) leans on Alexis Davis (Nancy Lee Grahn) for support.
Sonny Corinthos (Maurice Benard) thinks he's onto something. Tracy Quartermaine (Jane Elliot) accepts an invitation. Lucy Coe (Lynn Herring) and Felicia Scorpio (Kristina Wagner) have a heart to heart. Martin 'Marty' Grey (Michael E. Knight) heads to GH.
General Hospital Spoilers – Monday, July 31, 2023: Prison Fight!
When all hell breaks loose in Pentonville, Drew Cain (Cameron Mathison) will get a dose of reality about what his life may really be like for the next three years. It won't take long for him to step in and defend someone though.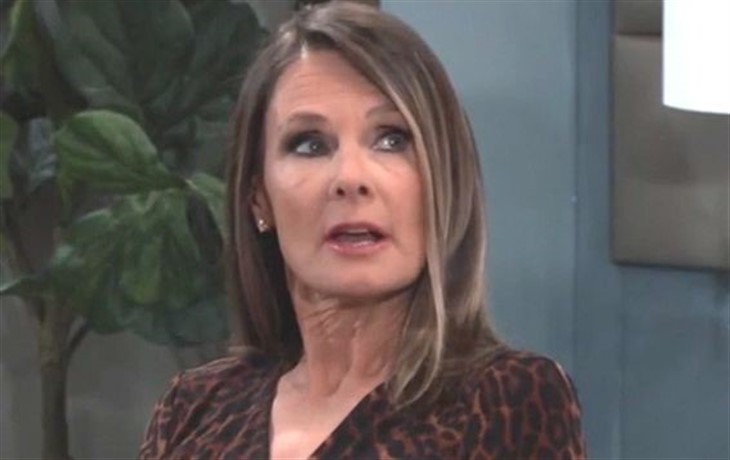 General Hospital Spoilers – Say Kristina Corinthos Davis Seeks Guidance
Kristina needs advice before she can move forward with her plans. It's unclear whether those plans include a pregnancy or not, but she still wants to open this shelter. She's going to need more than a check and her father's blessing though.
GH Spoilers — Molly Lansing Davis Needs Her Mom
When Alexis swings by to talk with Molly and check how she's been doing since her accident, her company will finally feel welcomed. Molly needs her mother more than ever right now, and Alexis might be surprised to sound like her daughter is on the verge of making a decision about motherhood.
General Hospital Spoilers – Hint Sonny Corinthos Has A Theory
Sonny thinks he is onto something, and it could have a bit to do with Anna Devane (Finola Hughes) and whoever fired shots at the Metro Court pool last week. With Anna planning to use herself as bait to draw out her enemy, Sonny may suggest bringing in some reinforcements.
GH Spoilers — Tracy Abbott Receives An Invite
When Gregory Chase (Gregory Harrison) invites Tracy to dinner and she accepts, it's going to be a surprising evening for both of them. Tracy hasn't entertained a male companion in quite some time, and she may find that she missed it. Likewise, Gregory is going to be equally surprised by Tracy's shocking ability to have a good time and putting the sparring to the side.
GH Spoilers — Felicia Scorpio And Lucy Coe Discuss Marty Grey
When Felicia hears her bestie out, it's going to hurt her heart. Lucy will have tears in her eyes as she worries the worst is about to come to fruition. What could Marty be hiding from her about his ex-wife.
General Hospital Spoilers — July 31 — Marty Grey Heads To GH
Marty will find himself at GH — no, not as a patient — and he's going to be surprised by what he finds there. Is this just his luck or what?
Which storyline are you most looking forward to following on GH on Monday, July 31st? Let us know, and keep checking back for more General Hospital news and spoilers.
For more about what's happening on your favorite soaps and more ways to connect with us, join the conversation on our YouTube Page or our Facebook Page, check out our Twitter feed, look for an update on our Instagram, follow us on Threads , Always stay up-to-date with us on Google News, or drop us an e-mail HERE! See you there!