General Hospital Spoilers: Nik Returns as His Usual Self — More Concerned with Ava Than Ace
General Hospital spoilers claim Nikolas Cassadine (Adam Huss) is back in action. There was nothing Austin Gatlin Holt (Roger Howarth) could say or do to keep him at bay any longer. Headed for Europe, he alleged, Nikolas has his sights set on claiming what's his — or some of it anyway.
While he seems completely uninterested in making sure Ace Cassadine (Jay and Joey Clay) is cared for — let alone that Spencer Cassadine (Nicholas Alexander Chavez) is okay — Nik was chomping at the bit to ensure he didn't lose control of his empire.
General Hospital Spoilers —Money Seems To Matter More Than Anything Else To The Prince.
money seems to matter more than anything else to the Prince. Will he ever be able to redeem himself after this, and was he telling Austin the truth — or just something that sounded like it?
If we know Nikolas, he's actually headed straight back to Port Charles, on a mission to make Ava Jerome's (Maura West) life a living hell.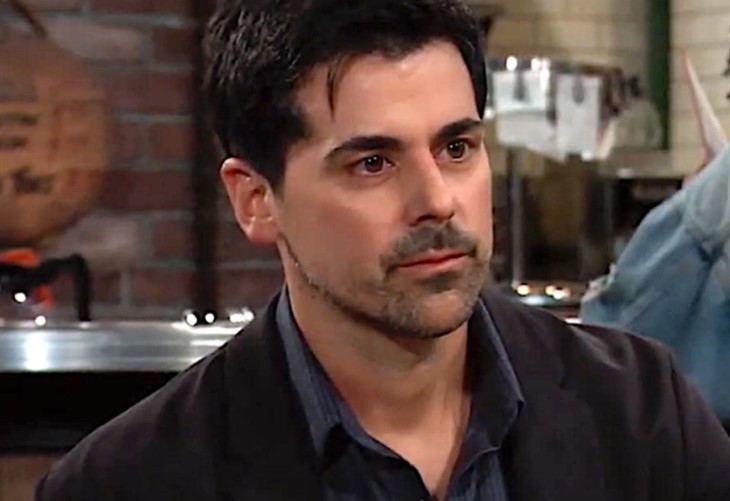 GH Spoilers — A Wanted Man
Nikolas made a good case for himself when he left Austin's Pautauk home in an Uber headed for the airport. It sounds so easy for a Cassadine to hop a plane using an alias and never be seen again.
He even made it sound believable that he was going to find a way to let the world know he's alive and capable of hanging onto his fortune while not alerting the authorities to his whereabouts.
Telling a tall tale about going to Europe could be the cover he needed to escape from Austin's clutches and go right back to Spoon Island. Is being a wanted man really going to keep Nikolas from seeking revenge on his ex? We think not!
GH Spoilers Suggest Ava Jerome's Cage is Rattled
It's hard to say what Nikolas has planned for Ava just yet, but it can't be good. He felt betrayed when she told Spencer the truth, and he was eager to make Ava pay by going after Avery Corinthos (Grace Scarola).
An eye for an eye has often been a favorite tactic among the Cassadines. Could Nikolas be ready to prove to everyone that this apple is still ever as close to the tree as he's always been?
We might not know what he's got in store for Ava, but rumor has it his mind games are going to leave her shaken like her favorite martini.
READ THIS: Find out what happens next on General Hospital.
General Hospital Spoilers — Ace Cassadine Is Left In The Dust
It will be hard for Laura Collins (Genie Francis) to defend her son anymore after this next move on his part. Of course, Spencer saw this coming from a mile away.
He's bitter and wrecked that his father has once again abandoned him — and now his baby brother, too! He can't fathom leaving Ace behind and would do just about anything to ensure he gets to stay in his life.
Nikolas has always been more preoccupied with his own feelings than those of his family, and it stands to reason that nothing has changed in the last six months.
Failing to see the error of his own ways, will his obsession with making Ava pay and casting his baby boy aside end up coming back to bite him in the end? Keep checking back with us for more GH news and spoilers to find out.
For more about what's happening on your favorite soaps and more ways to connect with us, join the conversation on our Facebook Page, check out our Twitter feed, look for an update on our Instagram, follow us on Threads , Always stay up-to-date with us on Google News, or drop us an e-mail HERE! See you there!