General Hospital Spoilers: Dante's Past Could Come To Light As The Police Probe Sonny's Private Life
General Hospital spoilers spill the FBI are hot on Dante Falconeri's (Dominic Zamprogna) tail, and his ties to his father could end up costing him more than he ever imagined. Over the years, Dante and Sonny Corinthos (Maurice Benard) have had to treat their relationship delicately while they both operated on opposing sides of the law. Sonny is a career criminal, and Dante loves him in spite of it.
Dante is a decorated police officer, and Sonny couldn't be more proud of his firstborn son. But when the FBI recently attempted to bust the drug lord — only to be shown up in the process — they quickly realized someone had to have tipped Sonny off. As they narrow their focus on Dante, the feds just might go digging into his past — and he won't like what they turn up.
General Hospital Spoilers — Dante Falconeri's WSB Fiasco
The last thing Dante needs in his life right now is for the time he spent brainwashed and traumatized by the WSB to come out.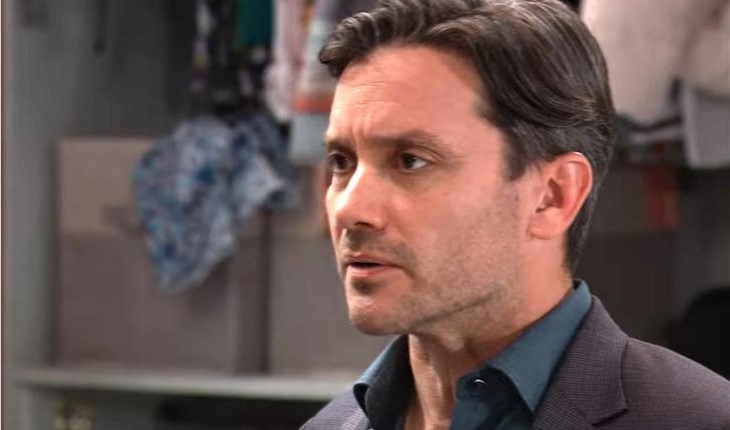 While the true story paints him as every bit a victim, the public wouldn't likely believe what the government agency did to him. Furthermore, he wouldn't be safe to speak out about it. It could put his children and everyone else he loves at risk.
He knows if his background ever surfaces, which doesn't go that far into the past, he won't be able to live it down any better than Anna Devane (Finolas Hughes) has.
GH Spoilers – Say Anna Devane's Plight Gave Him Cause For Concern
Speaking of Anna, when Dante saw her after the news broke of her double agent past, he was at a loss for words.
They briefly chatted about the risk he faces that they could do the same to him, and Dante has been hoping to stay on their good side and not ruffle any feathers.
Clearly, Anna didn't do that and Victor Cassadine (Charles Shaughnessy) made sure he got the last laugh.
For Dante, having federal agents breathing down his neck about his father's criminal activities won't do him any good as he continues to refute that he gave his dad any assistance or insider information.
READ THIS: Find out what happens next on General Hospital.
General Hospital Spoilers — There's a Juvenile Record Out There
It's also possible that the feds could find out about Dante's earliest mistakes. His criminal past has been mostly relegated to Cody's long memory.
Taking the rap for Dante was the least his buddy could do back then, but we know there is a juvenile record on Cody that has been misappropriated — and Dante is deserving of everything it holds.
Will the feds hold the truth over Dante's head and threaten to expose his secret past if he doesn't help them go after his dad? Stay tuned for more GH news and updates to find out.
For more about what's happening on your favorite soaps and more ways to connect with us, join the conversation on our Facebook Page, check out our Twitter feed, look for an update on our Instagram, follow us on Threads , Always stay up-to-date with us on Google News, or drop us an e-mail HERE! See you there!