General Hospital Spoilers: As Danger Looms Around Laura, Ava Could Be Forced To Tell the Truth
General Hospital Spoilers suggest Laura Collins (Genie Francis) has been out of sight and practically out of mind for the last few weeks as she and Kevin Collins (Jon Lindstrom) trek across Chechnya in search of Nikolas Cassadine (Adam Huss). Few are aware that Nik has been outside of Port Charles all along. Stowed away at Austin Gatlin Holt's (Roger Howarth) place for the last six months, some fans believe Nik's story about going to Europe is all an act to give him cover while he lurks around Port Chuck torturing his ex-wife.
Normally, we would expect him to have big plans in store for Ava Jerome (Maura West). It remains to be seen whether Austin actually cares enough to protect her from Nik, but does Ava care enough to protect Laura? When Nik reveals himself to Ava, she probably won't be eager to spread the news around town. At the same time, Laura could be in real danger if someone doesn't give her ample reason to get the heck out of Russia.
General Hospital Spoilers — A Wanted Man
Sure, Nikolas is wanted by the PCPD, but he knows if there is one person his secret is safe with, it's Ava.
She's the last person who would turn him in to the police, because then she would be on the hook for trying to kill him — and believing she did all of this time.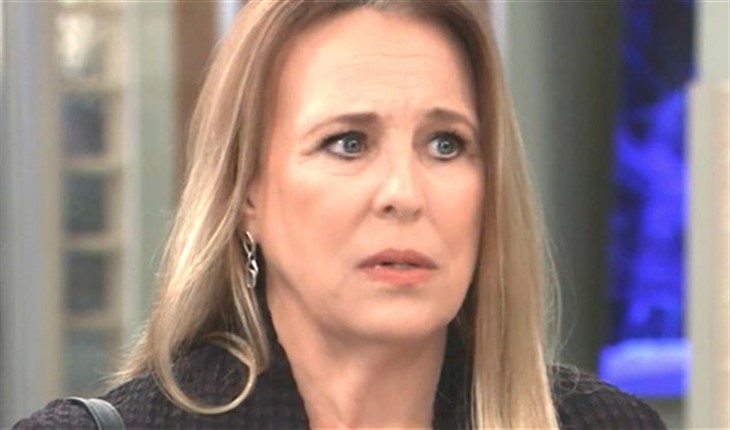 Nikolas put on a good act for Austin by pretending his concern was making sure that his mother knew he was alive and safe.
He also knows word of that would travel back to Ava rather quickly — so why not give her a personal heads up with his own painful touch?
GH Spoilers – Tease Laura Collins May Not Be Headed Home Anytime Soon
Laura has been in Russia for weeks, and Nikolas has done little to remedy the situation. She left her position as Mayor of Port Charles in Jordan Ashford's (Tanisha Harper) reliable hands, but that wasn't an easy decision.
Leaving her responsibilities behind to go hunt for her son in a wartorn country isn't Laura's idea of a good time, and Nik should know better than to let her put herself at risk that way when he could have alerted her to his well-being long ago.
So, that begs the question: Why wait? Why has Nikolas been sitting on the truth and resisting sharing it if he's so concerned with his mother's safety and wants to assure her he's okay?
He may come to regret that decision when Laura and Kevin wind up in trouble that he can't easily rescue them from.
READ THIS: Find out what happens next on General Hospital.
General Hospital Spoilers — Ava Won't See This Coming
Will the burden to make sure they make it home lie on Ava's shoulders as she wrestles with whether to reveal that Nikolas is back in Pennsylvania — and perhaps, never left?
When Nikolas lets her know she wasn't successful in killing him, it might be a relief to her. At the same time, she'll know that Avery Corinthos (Grace Scarola) is still at risk, and that Nikolas will be lurking in the shadows and waiting to pounce on her should she let her guard down.
However, knowing he's alive may mean she won't have to bend to Mason Gatlin's (Nathanyael Grey) will as much as before, but he may have a different opinion on that matter.
The gallerista waffled on whether to tell Laura the truth before she ever left the states. She knew there was a serious risk in letting her travel to such a nation.
She was still more concerned with herself and staying out of prison than she was sparing Laura the consequences of her own allegedly foolish actions.
Stay tuned for more GH news and spoilers to find out.
For more about what's happening on your favorite soaps and more ways to connect with us, join the conversation on our Facebook Page, check out our Twitter feed, look for an update on our Instagram, follow us on Threads , Always stay up-to-date with us on Google News, or drop us an e-mail HERE! See you there!