General Hospital Spoilers: Nikolas Comes To — And Learns What It's Like To Be Held Hostage
General Hospital spoilers tease Nikolas Cassadine (Adam Huss) has been in a coma for more than a month, but that's going to end soon. When he comes to, he may have side effects from having suffered a serious brain injury when his wife, Ava Jerome Cassadine (Maura West), clobbered him over the skull with an iron statue.
When Nikolas wakes up, he may soon find himself wishing he never had. Although he'll receive medical care while he's held hostage, he's not going to have the freedom of even knowing what is wrong with him, much less why he's being held captive and who is pulling the puppet strings of the people who are lurking around him — people like Mason (Nathanyael Grey).
General Hospital Spoilers — Mason Cassadine Taunts Ava
Jerome
Mason is going to start lurking around Port Charles again, and he has a specific target in mind. It's typical of Mason to haunt his victims, hoping that he unnerves them enough to prime them for when he attacks.
When he does descend upon them, it's always because he wants to bend them to his will. Of course, it's never really Mason who wants anything from the intended victim; he's always doing someone else's bidding. Will Mason tell Nikolas about his escapades in Port Charles, teasing his wife? Will Nikolas even care?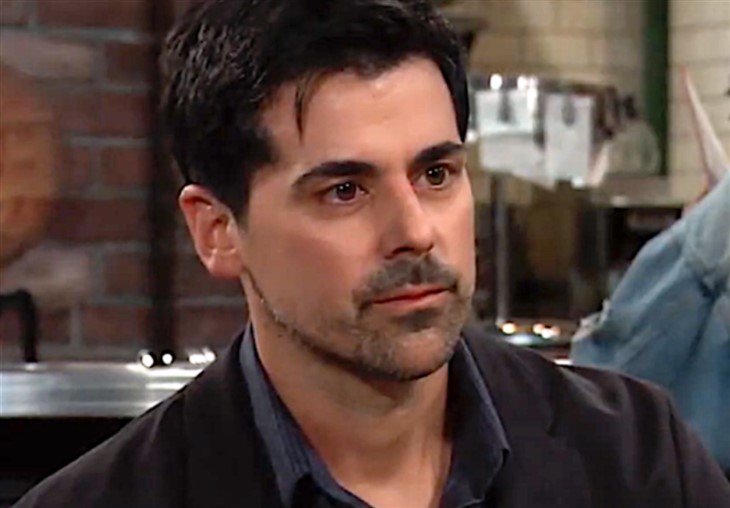 GH Spoilers – Say Mason Cassadine Isn't The Ringleader
In the past, Mason has been carrying out the dirty work of the elusive "boss lady" who has yet to be revealed. Even Austin Gatlin Holt (Roger Howarth) doesn't appear to know exactly who she is. Austin hasn't clued Ava into his past entanglements with Mason, but he might have to when Mason starts circling around Ava and looking for ways to make her his next victim.
Austin knows what it feels like to lose autonomy over his life and have to do whatever Mason and his boss says, and he doesn't want that for Ava. Will Nikolas have any idea who Mason is working for and why he's been held captive instead of left for dead? He may have no choice but to be grateful, but it's usually not that black and white where Nikolas' feelings are concerned.
General Hospital Spoilers — Hindsight is 20/20
One thing is for sure, Nikolas is about to get a dose of his own medicine when he wakes up injured and feeling like a caged bird. Unable to help himself, he will know just what it felt like for Esme Prince (Avery Kristen Pohl) to be trapped in the north tower with no idea what her future would look like or what would happen to her next.
Nikolas won't have a soul in the world to rely on, and he will know no one is looking for him. In some ways, his fate looks even more dire than Esme's ever did. Is this going to leave him feeling like a changed man? Stay tuned for more General Hospital news and spoilers just ahead to find out.