General Hospital Spoilers: Sam Learns What Nina Did to Drew and Carly — and Extorts the $5 Million Carly Needs
General Hospital spoilers reveal Sam McCall (Kelly Monaco) will vow to uncover the truth about Nina Reeves' (Cynthia Watros) betrayal when she starts to suspect that Nina is a bundle of nerves for a very good reason.
Sam is still kind of ticked at Drew Cain (Cameron Mathison) for taking the fall in Carly's place. However, when Harrison Chase (Josh Swickard) and Brook Lynn Quartermaine (Amanda Setton) tell her about Nina's strange poolside behavior after Ned Quartermaine's (Wally Kurth) fall, Sam's anger will turn to Nina.
As she becomes determined to get to the bottom of what Nina is up to, she won't imagine that she'll end up extorting Nina to pay Carly's $5 million fine.
General Hospital Spoilers — Sam Exploits Nina's Plight
Chase saw Nina on the videotape at the Metro Court pool when Ned fell. However, Nina didn't come forward about being present when Ned fell, leaving Chase baffled.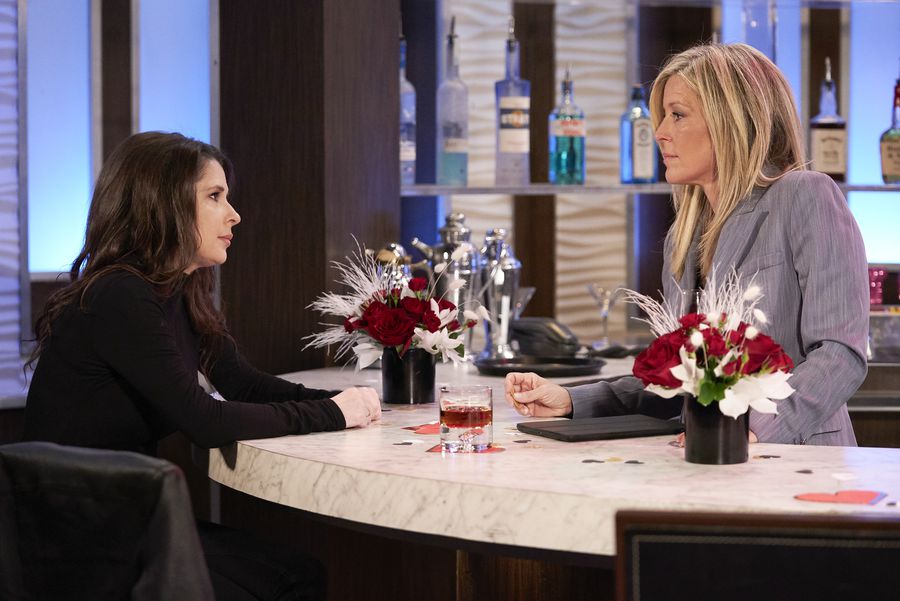 Sam could very well end up being the person who outs Nina for the lying snake she is. Drew took the fall for Carly Spencer (Laura Wright) in the SEC case, leaving him with a prison sentence to serve for the next three years.
Carly's fine was set at $5 million, a sum she cannot afford to pay. With her PI skills, Sam could follow Nina's trail and learn more than she ever intended to about who reported Drew and Carly.
GH Spoilers Hint Carly is None the Wiser
When Sam discovers Nina's dirty little secret, she won't stop short of making her pay for her misdeeds. Carly is ready to list her home for sale to pay off the SEC debt, and Sam has been racking her brain trying to find another way out of this for her. Maybe that way out is Nina.
Of course, there is no way Carly would ever accept a favor like this from Nina. Likewise, there is no way Nina could offer such help to Carly without raising red flags.
So when Sam suggests a covert way Nina can pay off the SEC and leave Carly in the clear, she may have no choice but to take that offer if she wants the truth about her original involvement in getting these wheels in motion to stay buried.
General Hospital Spoilers — Will She Tell Sonny the Truth?
As Sam uncovers Nina's betrayal and extorts her for Carly's fine, viewers will be left on the edges of their seats wondering what will happen next. Will Sam succeed in her plan, or will Nina find a way to turn the tables on her?
Nina might follow through with the plan to clear Carly's debt, but what if the payment ends up being traced back to her? How will she explain herself, and will Sam really let her go down as some kind of anonymous martyr? Stay tuned for more GH news and spoilers to find out.