Days Of Our Lives Spoilers: Philip & Sarah Return To Salem, Dive Into A Romance?
Days Of Our Lives (DOOL) spoilers state that Philip Kiriakis will officially return to Salem this August, as actor John-Paul Lavoisier will reprise the role.
With Sarah Horton's (Linsey Godfrey) pregnancy secret about to explode, will she come back to the little town at the same time? Could they jump into a romance, together?
Days Spoilers: Sarah Horton & Philip Kiriakis Have A Romantic History
DOOL spoilers remind fans that these two have dated. Well, sort of. Some years ago, Sarah and Xander Kiriakis (Paul Telfer) wanted to get some evidence on Philip as he was trying to gain his father Victor Kiriakis's (John Aniston) approval and control of Titan.
They faked breaking up so Sarah could get "closer" to Philip, and Kiriakis was quite smitten with Sarah. The two never went any further than kissing, but there is a history there.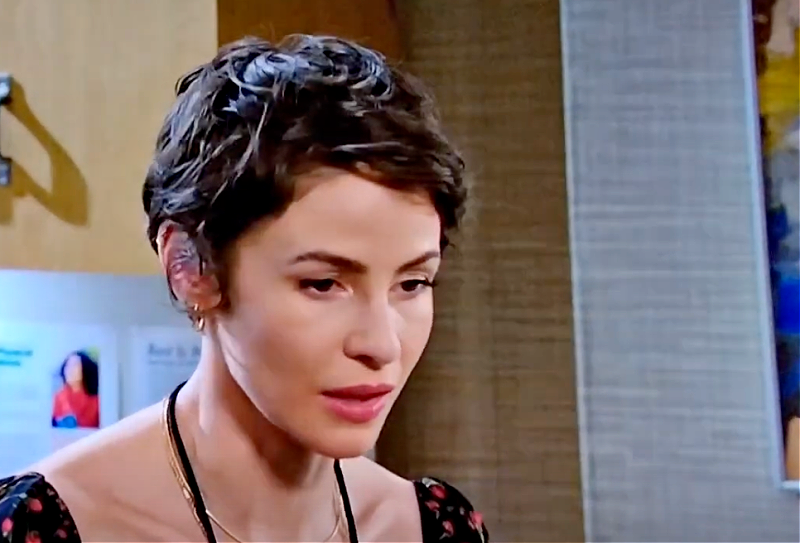 With Xander currently in a relationship with Chloe Lane (Nadia Bjorlin), who also happens to be "the love of Philip's life" and the last person he was with before he skipped Salem, things would get sticky if both parties reconnected on a friendship level when they came back to the little town, only for things to eventually turn romantic.
DOOL Spoilers: Will They Both Return For Victor Kiriakis's Funeral?
Philip is currently hiding out because most of Salem believes he's dead. Meanwhile, Sarah is technically hiding out as well in Chicago, trying to keep her pregnancy a secret from Xander.
While DOOL spoilers imply that Maggie Kiriakis (Suzanne Rogers) may soon find out about her daughter's baby bump, she could visit Sarah, but there's no way she could "force" her to come back to town and come clean to Xand. After all, Sarah is an adult.
So, what would bring both of them out of "hiding"? Unfortunately, Victor's funeral would likely be something they would make a major exception to.
As the soap films six months ahead of time, it seems as if Victor's death could occur on screen between now and possibly the fall. The character's portrayer, John Aniston, passed away last year, and fans are desperately looking for closure.
Could Sarah and Philip dive into a romance when they both return to town? Share your thoughts in the comment section.
Tune into the popular Peackcock soap daily to see what happens next and visit this site regularly for the latest Days of Our Lives spoilers, updates, and news.