General Hospital Spoilers: Sasha's Return Spells Disaster In Port Charles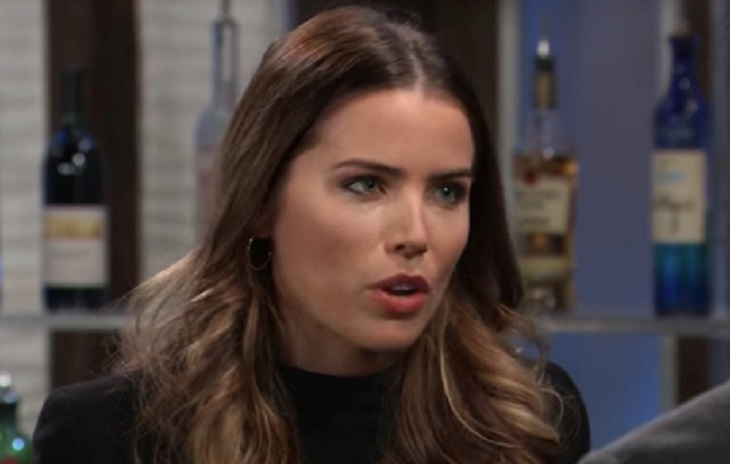 Nina and Valentin's rekindled romance could be put to an abrupt end with Sasha Gilmore's surprising return to Port Charles. Viewers may recall that Valentin hired Sasha to pretend as Nina's long lost daughter, and this explosive secret is expected to be revealed anytime soon, as per General Hospital February sweeps spoilers.
Spoilers reveal that Sasha will return to Port Charles. Does this mean her secret with Valentin will finally be out in the open? If so, how will Nina take the shocking revelation? If it is not Sasha, then who and where is her real daughter?
It is possible that Nina may overhear Sasha talking to Valentin about their secret. There is also a chance that Sasha might blow her cover given that she's just recently become a con and could easily reveal that she's not who she says she is with the slip of the tongue.
General Hospital Spoilers – Will Obrecht Spill The Beans?
Dr. Liesl Obretcht also knows about Valentin and Sasha's secret. She is aware of Valentin's scheme to get Nina back to his arms, but she chose to keep quiet to protect herself and her niece. But if given a chance and with good reason, Dr. Obretcht could well be the person to drop the bombshell to Nina.
Valentin is madly in love with Nina and had to go to great lengths to win her back. Although he has no intentions of losing her again, Liesl could use his secret against him if he doesn't keep Peter away from Maxie. Leisl didn't approve of her budding romance with Peter, saying it was "too soon" and she's been blaming him for Nathan's death. It would seem that she'll do everything in her power to keep the two apart.
General Hospital Spoilers – The Infamous Necklace
Also, there is the possibility that the other half of Nina's heart necklace which she left for her true daughter could show up. It can be on the neck of an existing character in General Hospital. Rumors even suggest that it could be Willow Tait, Charlotte's schoolteacher.
General Hospital Spoilers: Liz Leans On Scott When Franco Becomes A Suspect In Serial Killer Case https://t.co/YLy3cJurFs pic.twitter.com/Mt7dHacjPv

— SOS/CTS/HH (@SoapOperaSpy) February 4, 2019
Read more news, spoilers, and gossip on our Celebrating The Soaps General Hospital home