Young and the Restless (YR) News: Kristoff St. John Passes Away – Actor's Career As Neil Winters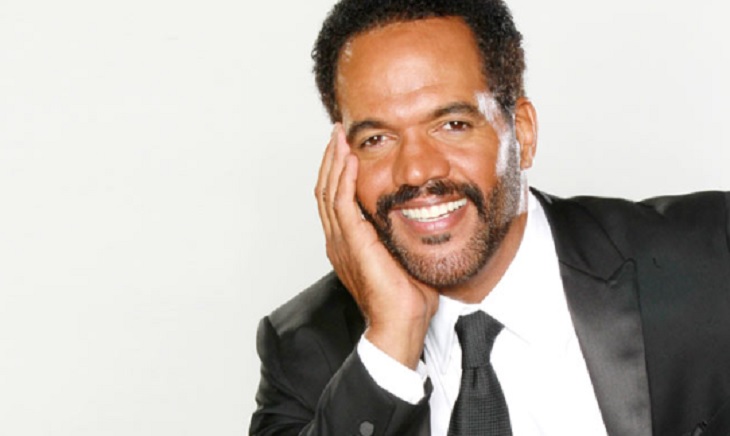 The passing of Kristoff St. John, who debuted as Neil Winters on 'The Young and the Restless' in 1991, has saddened the soap world. He was 52 years old.
The iconic daytime star's professional career began in 1975, when he appeared as Andy on 'That's' My Mama'. St. John worked on numerous other popular situation comedies, including 'Happy Days', 'Wonder Woman', 'The Cosby Show', 'What's Happening Now!', and 'A Different World' before lading his first soap opera role.
'Generations' premiered on NBC in March of 1989, becoming the first daytime drama to prominently feature an African-American family from the start of the series. St. John was hired by Y&R in 1991, where he began his twenty-eight-year run.
Neil became romantically involved with Drucilla Barber (Victoria Rowell), creating one of Y&R's most beloved couples. Rowell and Tonya Lee Williams (Olivia Barber) joined the cast in 1990, which served to expand Nathan Hastings' (Nathan Purdee) family, as he came to marry Olivia. They had a son, Nate (now played by Brooks Darnell). Neil and 'Dru' had a daughter, Lily (now played by Christel Khalil).
St. John's character served as one of Victor's (Eric Braeden) right-hand men for many years at Newman Enterprises. In recent years, Neil left that global conglomerate to found his own family business with Devon (Bryton James). The Hamilton-Winters Group was fueled by Katherine's (Jeanne Cooper) legacy gift to her grandson.
.@kristoffstjohn1, a soap-opera actor who played character Neil Winters for 28 years on 'The Young and the Restless', has died. He was 52 years old.

FULL STORY: https://t.co/0UM6GHlsIC pic.twitter.com/ZJpxuPIZ3E

— Globalnews.ca (@globalnews) February 4, 2019
It was announced in the fall of last year that St. John had become engaged to Kseniya Mikhaleva. Fans were happy for the actor, who, in 2014, dealt with the sudden passing of the son (Julian St. John) he had with Mia St. John.
Daytime drama allows fans of the genre to form close bonds with the actors who they see on a far more regular basis then in any other form of entertainment. St. John's consistently stellar work on Y&R across nearly three decades, encompassing approximately 1,700 episodes, allowed viewers to vividly see his talent and heart.
Fans pay tribute to Young and the Restless star Kristoff St. John, who died at 52. https://t.co/oR0Rh5ZawC

— Twitter Moments (@TwitterMoments) February 4, 2019
This site is a leading source for everything linked to 'The Young and the Restless'.
Read more Celebrating the Soaps news, spoilers, and gossip on our The Young & The Restless homepage