General Hospital Spoilers: Sonny Discovers He Is Moving Guns For Olivia Jerome!
General Hospital spoilers tease that Olivia Jerome (Tonja Walker) is currently serving time at Statesvile Prison. When it seemed as if Anna Devane (Finola Hughes) was going to be jailed for shooting Lucy Coe (Lynn Herring), Cyrus Renault (Jeff Kober) warned Laura Collins (Genie Francis) that Olivia would make sure Anna didn't survive her sentence.
General Hospital Spoilers – Sonny Corinthos Is Transporting Illegal Weapons For An , Unknown Buyer!
Recently, Sonny Corinthos (Maurice Bernard) began moving military grade weapons for an unknown buyer. Most likely, the buyer is the same person that Austin Gatlin-Holt (Roger Howarth) and his cousin Mason Gatlin (Nathanyael Grey) are working for based in Pautauk.
If the boss is Olivia that would mean Ava is related to Mason and could easily be drawn in especially now that she is spending more time with Austin. This might be why Austin is suddenly hanging around Ava and making himself available to help her move the body of Nikolas Cassadine (Marcus Coloma), who was seemingly accidentally killed by Ava,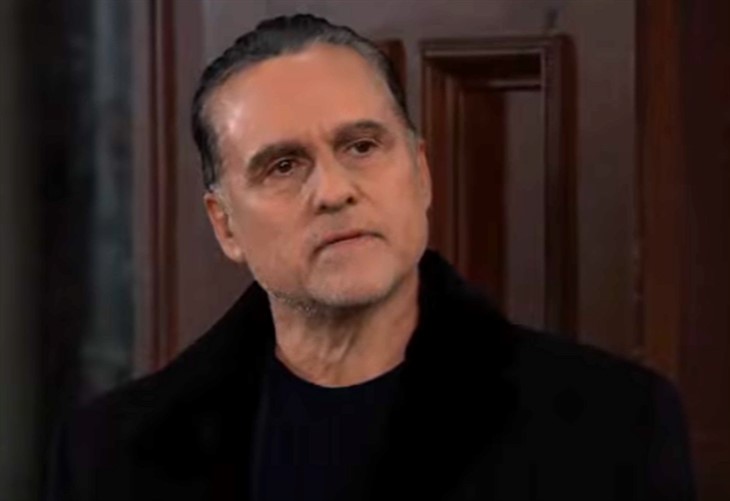 GH Spoilers – Sonny Corinthos Decides Not To Move The Weapons!
Sonnh will likely figure out that Olivia is running her business out of Pautauk from Statesville. Whatever Olivia wants with such heavy duty artillery, Sonny won't allow her to start a mob war against him using the very weapons that he helped her obtain, In addition, Sonny hasn't authorized anyone besides Selina Wu (Lydia Look) to operare within his borders. This could be the srart of the Jerome family trying to take Port Charles and another mob war is on the horizon.
General Hospital Spoilers – Ava Jerome May Be Caught In The Middle!
Sonny is the father of Ava's young daughter while Olivia is her older sister, Most likely, Olivia won't remain in prison much longer and both Austin and Ava may be forced to work against Sonny.
Selina may take the opportunity to change sides as well. This might by the end of Sonny's mob career and might end up either in prison or dead when all is said and done!
What do you think?
Is Olivia working out of prison? Is she Mason's boss? Is she quietly making moves against Sonny? Anything can happen in Port Charles so stay tuned to General Hospital airing weekdays on ABC. And don't forget to check back right here regularly for all your General Hospital news, information and spoilers!