General Hospital Spoilers: Sonny Swoops In To "Protect" Cody In The Aftermath Of Sasha's Rescue
General Hospital (GH) spoilers hint Cody Bell (Josh Kelly) risked a lot to rescue Sasha Gilmore (Sofia Mattsson) from her Ferncliff predicament.
Once the truth comes out, there will be a ton of consequences for his actions. Will Sonny Corinthos (Maurice Benard) step in to protect him?
General Hospital Spoilers – Cody Bell Could Face Jail Time
Even though Gladys Corbin (Bonnie Burroughs) and Dr. Damon Montague/Dr. Monty (Darin Toonder) crossed far too many lines at Ferncliff with Sasha, and Cody was essentially "saving" her, this doesn't mean he'll get off scot-free.
He faked being mentally ill, assaulted Dr. Monty, and likely broke a ton of other laws in the process of "saving" Ms. Gilmore.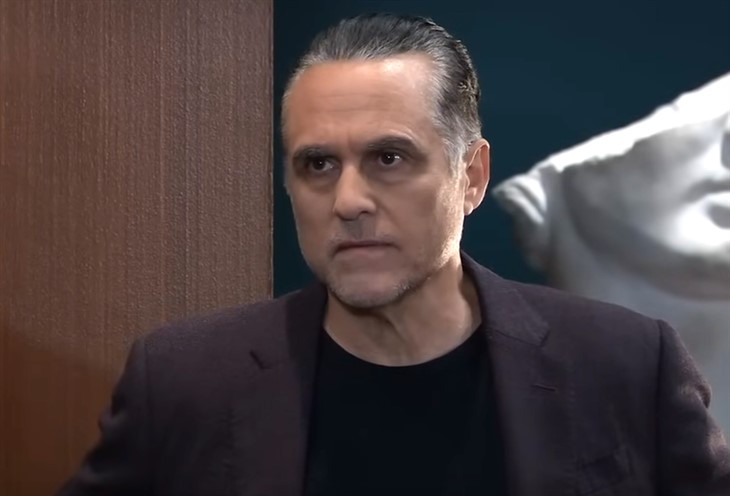 Still, once Sonny realizes the great lengths Cody went to, to help Sasha (someone he considers "family"), the mob boss will do all he can to help Bell with his legal issues.
Both Dante Falconeri (Dominic Zamprogna) and Sam McCall (Kelly Monaco) will vouch for Cody, and so will Sasha. Corinthos will be indebted to Bell, as he was locked up in the slammer when all of this went down.
He'll place Diane Miller (Carolyn Hennesy) on a retainer and pay for all legal fees. He'll feel it's the least he can do to help the young man who went above and beyond for his cousin Brando Corbin's (Johnny Wactor) wife.
GH Spoilers – The Selina Wu Factor
Still, Cody will also have to deal with the sticky situation of going against Selina Wu (Lydia Look), as she's always wanted her "poker" players to get along.
Bell will probably have to expose Wu's gambling games at the Savoy to the police, in order to try and get off from what he did, which may further upset Wu.
MUST READ – GH Spoilers: Cody Bell Starts Working For Sonny Corinthos?
Then again, Selina could vehemently be upset with Monty and Gladys's actions. After all, Wu's a mob princess, but likely wouldn't condone what these two did to poor Sasha.
With that being said, if Wu has an issue with Cody, Sonny will protect him from Selina, and could try and strike a deal with her, so that Mr. Bell avoids any repercussions for his actions, from the "mob world".
Will Sonny protect Cody during the aftermath of Sasha's rescue? Share your thoughts, below!
Tune into your favorite ABC soap daily to see all the drama unfold and visit this site for the latest General Hospital news, spoilers, and updates.