Rihanna And ASAP Rocky Give Baby A Unique Name
Rihanna and ASAP Rocky welcomed their second baby about a month ago. But the Don't Stop The Music songstress and Good For You singer didn't share their infant son's name at first.
However, Rihanna and ASAP Rocky just revealed the baby's name. Keep reading to find out the unique name they chose.
Rihanna – Gives Her Second Baby A Unique Name
ASAP Rocky, 34, and Rihanna, 35, waited a month after their second baby's arrival to share his name. And they still didn't reveal why they made the unique choice.
But a birth certificate revealed that the Fenty designer and her rapper hubby decided on the name Riot Rose Mayers, reported Us magazine.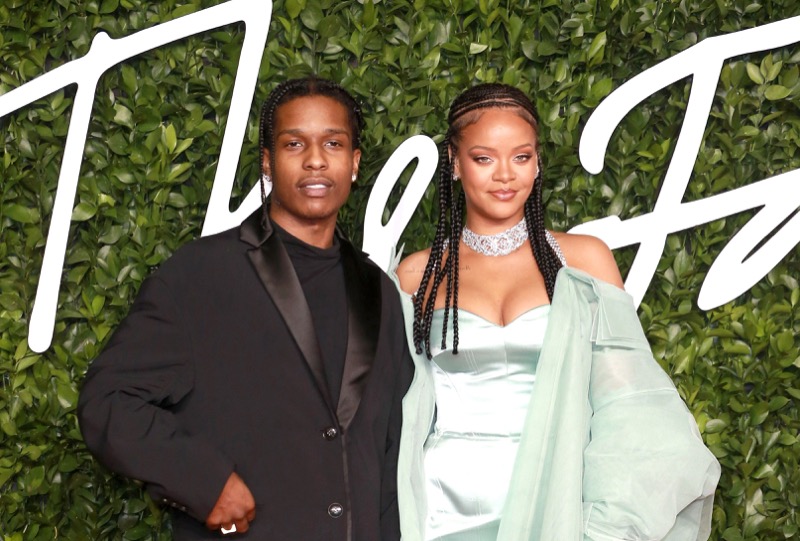 And the one-month-old baby boy's name does contain a connection with his daddy. It contains the name of Rocky's newest single.
Released in July in collaboration with Pharrell Williams, "Riot (Rowdy Pipe'n)" also offers a mention of Rihanna. Rocky and Rihanna began their romance in 2020.
And Rocky raps in his new single, "My wife is erotic, I'm smokin' exotic." But in the second verse, the rapper includes Rihanna's nickname. And he raps, "Pass on the sweetie, I got me a RiRi."
Little Riot Rose Mayers might want to turn to his big brother when they get older in getting advice on how to deal with unusual names.
Rihanna and Rocky also share their son, RZA Athleston, who arrived in May 2022. The couple used the Wu-Tang Clan frontman as the basis for their first baby's name. "WU TANG IZ 4 DA CHUREN " HAPPY 1st BIRTHDAY TO MY 1st BORN. RZA," wrote Rocky on social media after his baby's arrival.
Rihanna reveals unusual baby name – a month after birth of second sonhttps://t.co/g1eXrfTESM pic.twitter.com/ZW5SFimP0R

— OK! Magazine (@OK_Magazine) September 8, 2023
Rihanna – Loves Life With Her Sons
The Diamonds songstress revealed her second pregnancy less than a year after RZA's arrival. And she chose her headliner set during the Super Bowl halftime show for her announcement.
But regardless of baby names or pregnancy announcements, Rihanna has shared how much she adores motherhood.
And she exclaimed, "It's everything. You really don't remember life before, that's the craziest thing ever. You literally try to remember it — and there are photos of my life before," she added. "But the feeling, the desires, the things that you enjoy, everything, you just don't identify with it because you don't even allow yourself mentally to get that far, because … it doesn't matter."
And as she reflected on becoming a mother, Rihanna pointed out, "Essentially, from one person, I became two. You walk into the hospital as a couple and leave as a family of three. It's nuts. And oh, my gosh, those first days are insane. You don't sleep. At all. Not even if you wanted to. We came home, cold turkey, had no one. It was just us as parents and our baby."
Rocky and Rihanna also have considered what awaits in their relationship. And an insider shared that the couple have discussed marriage.
"They've talked about getting married down the line. [They] both think of each other as the one they're going to spend the rest of their life with."
Tell us what you think. How do you feel about the baby's unique name? And after you share your views, check back on our site for more celebrity news.
Editorial credit: Fred Duval / Shutterstock.com