General Hospital Spoilers: Spencer And Trina's Trip Goes Wrong, Trina Kidnapped In NYC
General Hospital Spoilers indicate that Spencer Cassadine (Nicholas Chavez) and Trina Robinson (Tabyana Ali) are looking forward to their trip to New York City.
Spencer and Trina are finally taking the time to get away and have some time alone. Will Trina and Spencer's trip go wrong?
General Hospital Spoilers Highlights
General Hospital Spoilers reveal that Trina and Spencer have planned to make love since they were on the Haunted Star. However, things didn't happen the way Spencer and Trina thought.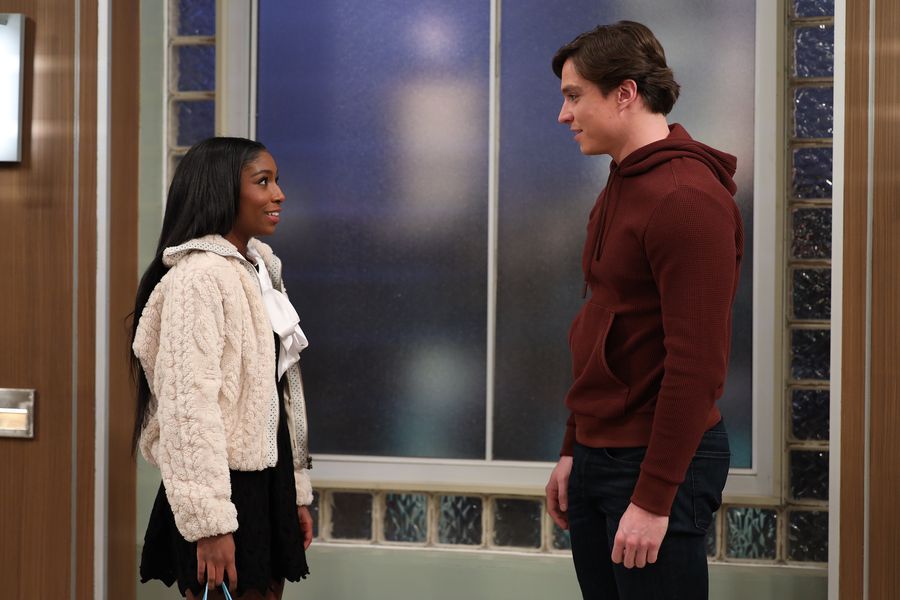 Portia Robinson (Brook Kerr) has been trying to come between Trina and Spencer ever since they came home. Now they have planned to get away for some alone time.
Unfortunately, it seems that Spencer and Trina's plans could certainly be derailed not because of Spencer, but because of Curtis Ashford (Donnell Turner).
Curtis had no idea that his daughter could be in danger when he got mixed up with Selina because he never knew he had a child. Now it seems that Selina could target Trina for revenge.
GH Spoilers: Selina Wu Down Like Being Told No
Selina has been given a full run of her games in the back room ever since Curtis agreed to let her have them there. Unfortunately, now that Curtis has been injured, Marshall Ashford (Robert Gossett) has been managing the club. Marshall doesn't want Selina holding the games there at all. On top of that, now Selina wants even more.
Curtis and Marshall have both turned down several attempts by Selina to buy the club. Selina is bound and determined to get what she wants and Curtis' daughter is just the way to get it. Selina likely has everyone in Curtis' family being watched now that they are fighting over the club so finding out that Trina is out of town won't be hard.
General Hospital Spoilers: Curtis Ashford Has Doubts About The Club
Curtis is having issues with running the club now because he is in a wheelchair. Curtis doesn't believe he can pull his weight now that he can't walk.
MUST WATCH – GH Spoilers Tuesday, September 19: Warnings, Gigs, Visitors
Curtis doesn't like relying on his family to take care of things for him. Kidnapping Trina would be the one way to make sure that Curtis cooperates with her. Is this the way to get Curtis to sell?
Selina is not beyond using Trina as a way to blackmail Curtis into giving her control of the Savoy. Curtis loves his daughter and he would do anything to keep her safe.
Will Trina's weekend be ruined by Selina and her hostage plans? Will Curtis give in and hand over the club to get Trina back home safe and sound?
Be sure to catch up on everything happening with GH right now. Come back here often for General Hospital spoilers, news, and updates.