Sister Wives: Christine Reveals Why Kody Has No Time For Janelle
Sister Wives fans heard that in Season 18, Kody Brown might want to reconcile with Janelle or Meri. However, Christine Brown seems to be skeptical. This week, spoilers revealed that she thinks he has no time for Janelle.
Sister Wives Spoilers – Kody Brown Blames Christine & Janelle Brown For Split
The new season follows a toxic couple of years during the coronavirus pandemic. Christine and Janelle blame him for splitting the family with his over-the-top rules about social distancing. Conversely, he blames them and accuses them of conspiring against him. At the moment, Meri talks about how she was pushed out but wanted to stay. Meanwhile, Janelle talks about not wanting a divorce.
Janelle Brown loves her independence and she talked about that in Season 17. Actually, she and Kody really seemed more like friends than lovers in recent years. If her sons hadn't resisted Kody's rules, the Sister Wives star might not have separated from him. Usually easygoing, fans suspect that she will get over their differences if he gives her a chance at reconciliation. But popular Christine doesn't think he will have any time for Janelle.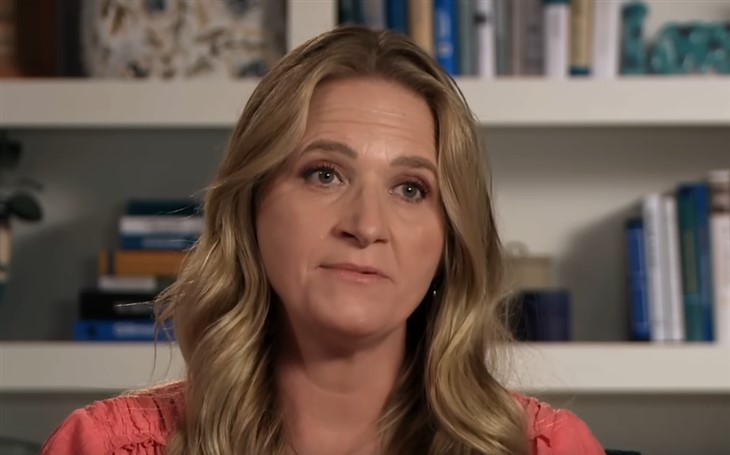 Sister Wives Spoilers – Christine Brown Talks About Kody's Time
Everyone knows that Robyn gets the majority of the time with Kody. And, it's not just from current events. His favoritism has stretched out for many years now. So, even if Janelle stays, then Christine thinks she won't see much of her man. In her confessional after chatting about Janelle maybe relocating to Utah, she voiced her opinion.

The Sister Wives star said, "I think that Kody is going to constantly be running around Robyn and her life for the rest of his life," adding, "…I don't think he has any room for Janelle in that life." Of course, because Janelle still believes that she is spiritually married, and she wants to keep the faith, that might not turn out to be a bad thing. Kody could still get a special place in heaven for multiple wives. Meanwhile, she could just get on with her life.
Sister Wives Spoilers – The Too Hard Basket?
From what Sister Wives viewers hear, it sounds as if Janelle has shoved any divorce into the "Too Hard Basket." After all, she moaned about how getting a divorce in their church is simply too long a process. Anyway, she likes Flagstaff and some of her family live in the area.
What do you think about Christine thinking that Kody won't have any time for Janelle Brown because of Robyn? Do you think that Janelle Brown might still go back to him? After all, she could keep her faith intact and not have to see very much of him. Let us know in the comments below.
Be sure to catch up on everything happening with the TLC cast right now. Come back here often for more Sister Wives spoilers, news, and updates.